Firm unveils new look and feel to reflect unique business model and commitment to its people and the planet
'We make doing good, good business' new strapline for leading recycling and waste management organisation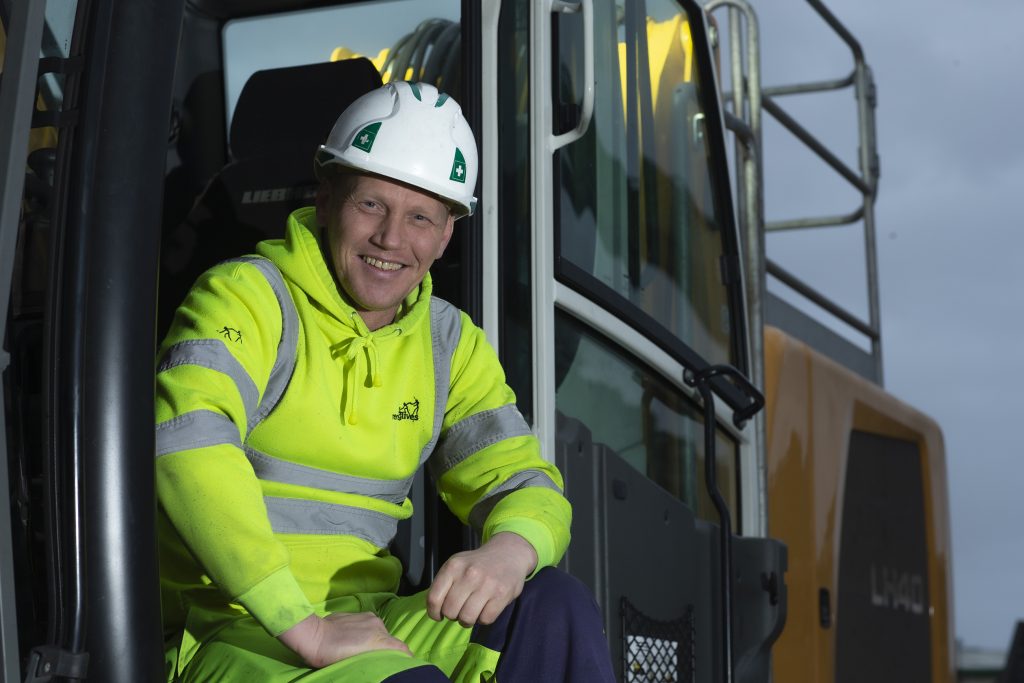 Recycling and waste management company Recycling Lives has today announced a brand refresh, including a new brand strategy and evolved messaging, along with a new website, brand film and strapline that truly reflects its purpose, beliefs, and goals.
The new look and feel, developed in conjunction with its employees and clients, has been designed to tell the story of a 'small northern' social enterprise that expanded to become a sector leader in social sustainability, environmental innovation, and the recycling services it provides.
These three 'core pillars', Social Value, Environmental Innovation and Good Business, form the backbone of the refresh, with a new strapline, "We make doing good, good business", developed to convey the firm's passion and commitment to creating tangible positive impact across local communities and the wider global environment, as well as adding significant value as part of its commercial success.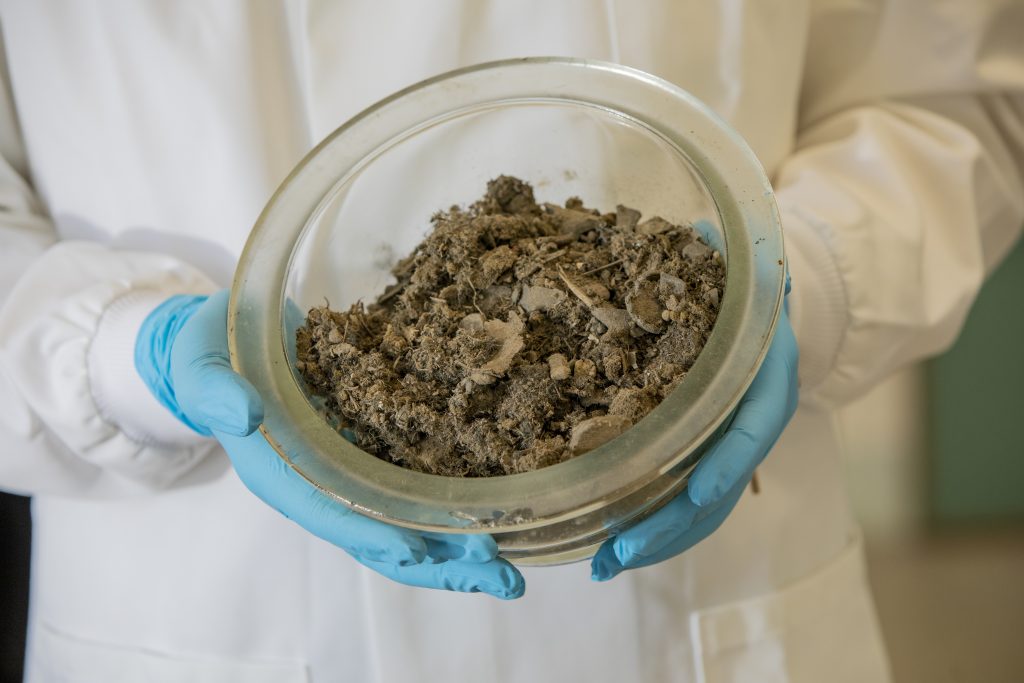 The approach is underpinned by a celebration of the people who work at Recycling Lives, whose commitment and personalities represent 'who' the firm is, what it does, and where it wants to be.
The news comes just weeks after Recycling Lives achieved B Corp certification, having also won several sector and environmental awards for its innovation work last year, and just days after revealing plans to open a new battery treatment site having been awarded ABTO (Approved Battery Treatment Operator) status by the UK government.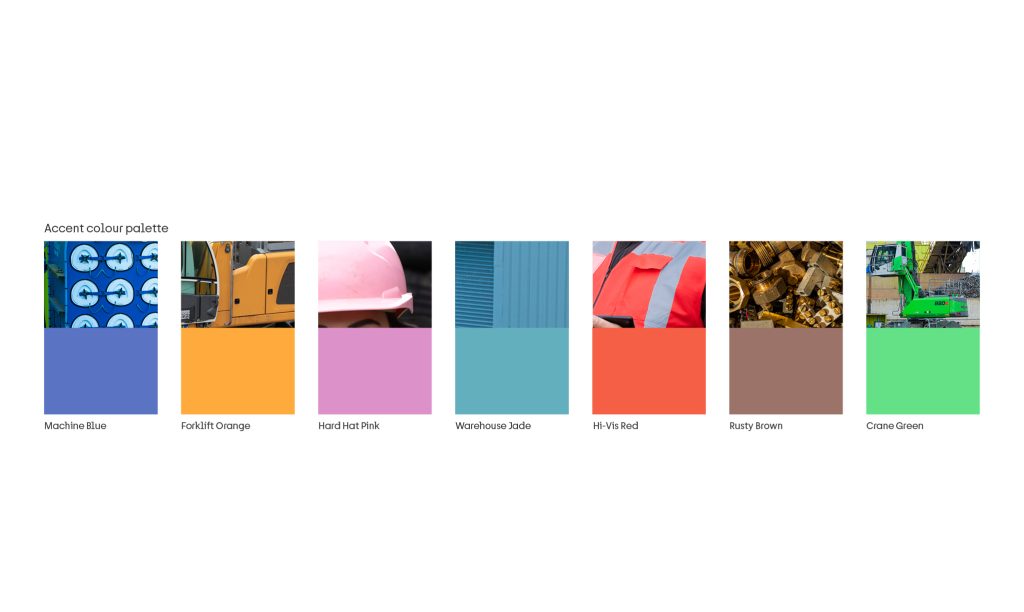 Claire Miller, Brand Director of Recycling Lives, said: "Recycling Lives as a business has undergone an exciting journey over recent years, placing positive impact for each of our business pillars at the heart of the business – none of the pillars takes place without the others. It's important that the brand reflects the trajectory we're on, as we move into the next generation of circular economy business. More important is to have a brand which communicates the social and sustainable purpose at the core of the business, alongside the attitude and people who make us who we are today."
The UK firm head-quartered in Preston, has seen significant growth and expansion over recent years, last year acquiring Glasgow-based John R Adam and Sons ltd. Now employing over 550 people across 23 sites in the UK, Recycling Lives provides sector-leading commercial services across Vehicle Processing, Metal Recycling, Producer Responsibility Compliance and Environmental Services (also known as Total Waste Management), each process working intrinsically with its environmental innovation and social value programmes.
The firm generates around 600,000 tonnes of high-quality shredded steel a year from its operations and is also the largest vehicle processor in the UK, responsibly recycling upwards of 180,000 cars a year.
The refreshed brand has been created to build-on the previously existing brand moulded around the three pillars, keeping each of the three elements in field of sight through a layering effect built through images, brand colours and messaging. The look and feel adopts a clean, fresh support colour palette, the colours for which have been inspired and named after elements of the Recycling Lives business and site, and the font has morphed from a traditional slab serif to a bespoke, modern hybrid slab serif, whose contrasting hard and rounded edges reflect the modern business and purpose.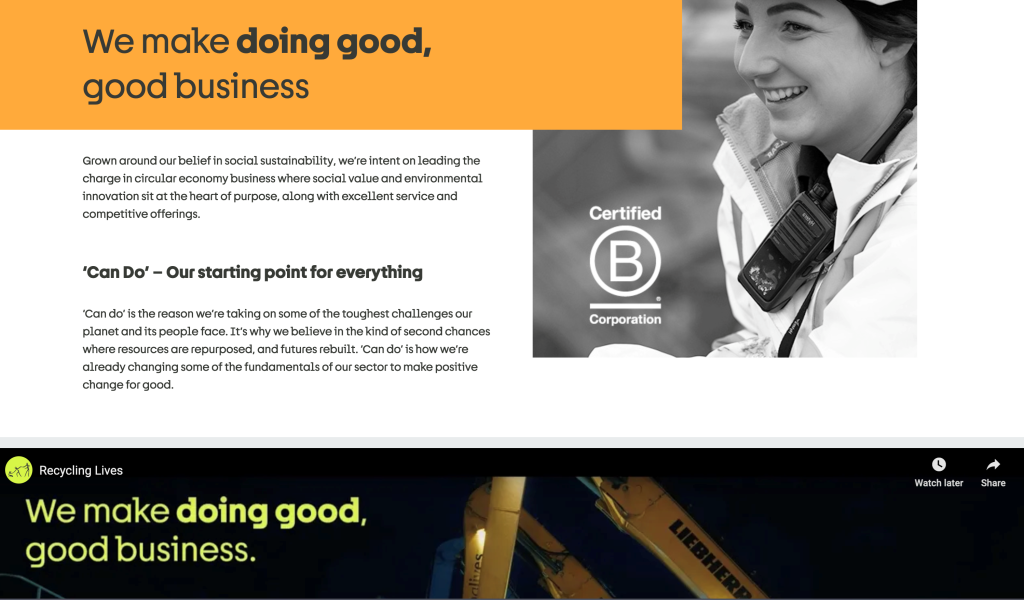 The business' online presence has been improved with new website (www.recyclinglives.com) which showcases the new look and feel and a new brand film created in collaboration with Rocking Horse Pictures, places a special focus on its people, highlighting the role they have played in building the brands identity and its continued evolution.
Claire Miller added: "The evolved brand shares a new tone in its messaging – fiercely caring, aspirational yet down to earth – a tone which stems from and is echoed across the organisation at every level.

"Our new website copy summarises the company approach; 'Can Do' is our starting point for everything. 'Can do' is the reason we're taking on some of the toughest challenges our planet and its people face. It's why we believe in the kind of second chances where resources are repurposed, and futures rebuilt. 

"'Can do' is how we're already changing some of the fundamentals of our sector to make positive change for good."
Source: Recycling Lives