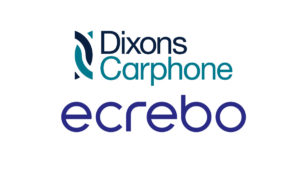 Ecrebo, the point of sale marketing specialist, announced a five-year contract with Dixons Carphone, one of Europe's leading specialist electrical and telecommunications retailer and services company. The partnership will allow Dixons Carphone to upgrade the capabilities of its point of sale coupon programme by implementing Ecrebo's advanced 'Message at Till' solution across all 450 of its megastores.
After a highly competitive RFP process, Dixons Carphone selected Ecrebo due to the solution's sophistication and precision, allowing for better consumer targeting and personalisation. Ecrebo's ability to meet Dixons Carphone's requirements for flexibility, both in terms of its capability suite and deployment timelines, was another key factor in selecting Ecrebo.
Using Ecrebo's 'Message at Till' solution, Dixons Carphone will immediately have access to more advanced promotional campaigns to create personalised and engaging messaging for their customers. Ultimately, Ecrebo's technology will enable Dixons Carphone to deliver on their ambitions to ensure their promotional offers are connected across all their channels.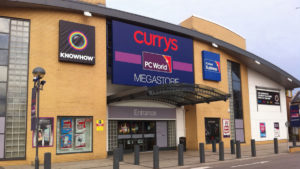 "Ecrebo has a lengthy track record of delivering both immediate and long-term success for their customers," said Keely Bosati, Head of Commercial Development at Dixons Carphone. "We demand a lot from our systems, and we needed reassurance that the vendor we selected could handle large quantities of data with a tried and tested product. Ecrebo's functionality, consistent messaging and team cohesion, combined with their success of working with retailers such as M&S and Waitrose gives us full confidence that this partnership will serve us and our customers well for years to come."
​"Partnering with a retailer of Dixons Carphone's calibre, after such a competitive RFP process, is a tremendous source of pride for our company," said David Buckingham, CEO, Ecrebo. "Working alongside their team to deliver the personalised engagement experience that modern retail demands has been an opportunity we have been thrilled to take on. We're looking forward to developing our partnership with Dixons Carphone over the coming months."
Source: Ecrebo