Birds Eye Green Cuisine has relaunched its brand platform with a new advertising campaign. 'Welcome to the Plant Age', created in partnership with McCann London, sets out to reappraise and challenge consumers' eating habits.
Research suggests that meat consumption in the EU needs to drop by 71% by 2030 to help tackle climate change. But many consumers struggle to identify with this statistic, feeling that the category isn't relevant for them for any one of a variety of reasons.
The 'Welcome to the Plant Age' campaign questions why consumers and shoppers might not be making plant-based choices and encourages everyone to try the Birds Eye Green Cuisine range. And what better way to do this than by giving kids the mic? Wide-eyed, curious, call-you-out-without-a-second-thought kids.
The new TV campaign launches a distinctive new brand identity for Green Cuisine and is the Birds Eye brand's biggest 360 campaign to date with the introduction of new animated characters. The TVCs feature children asking their unwitting parents why they don't eat plant-based food at home; "Is it because you fear change and you're scared to try something new, because if no one likes it, it'll be remembered as the night Mum made that thing?".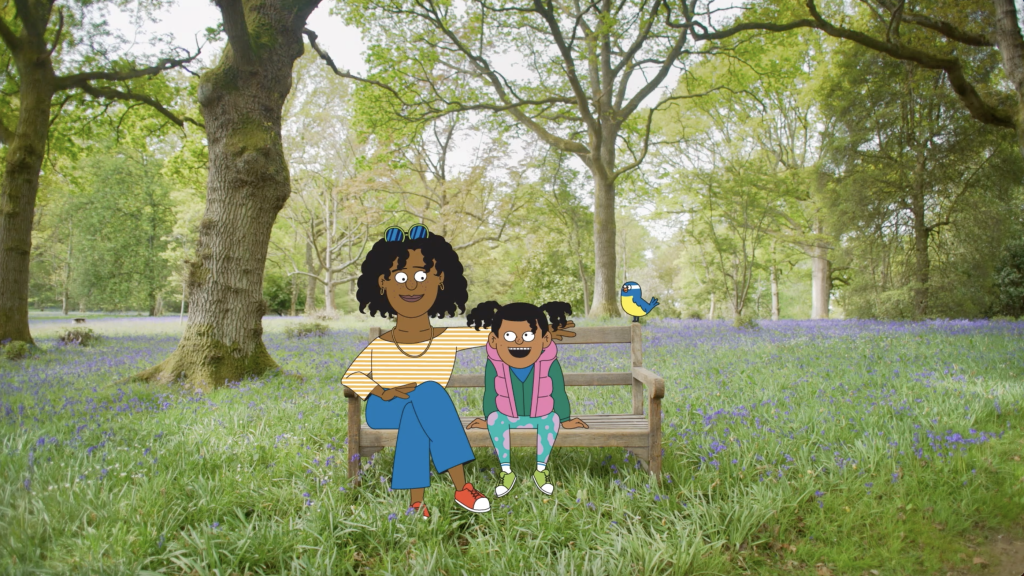 Elle Barker, Green Cuisine Marketing Director, says "We're really excited to launch our new Green Cuisine campaign and to welcome everyone into the Plant Age. The creative that McCann has developed really addresses the insight that to reduce our carbon footprint we need to eat less meat, but it can sometimes feel like a compromise. Through curious kids who challenge people to think again, we can show that Green Cuisine makes a flexitarian diet more accessible by showing consumers how easy, tasty and nutritious it can be to incorporate plant-based options into your everyday meals.
Matt Crabtree, Creative Director at McCann London, says "Kids huh? Those little cherub faces that are always able to ask us the most challenging of questions and get away with it. The team used this idea to create this charming yet disruptive campaign for Green Cuisine, where our animated kids innocently welcome us into a more progressive and sustainable future for food – The Plant Age."
Launching in the UK on 11th July across TV and digital, before new packaging is rolled out across stores in August, the integrated campaign was written and art directed by Andy Parkman, Will Cottam, Connor Wynn, Jack Stoten at McCann London, directed by Tom George at 2AM and Martin Poole at Dillon & Friends, and illustrated by Rob Flowers at Everyone Agency. Production was handled through Hogarth.
The campaign will roll out to other markets across Europe over the next year.
---
Source: McCann London