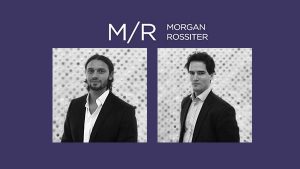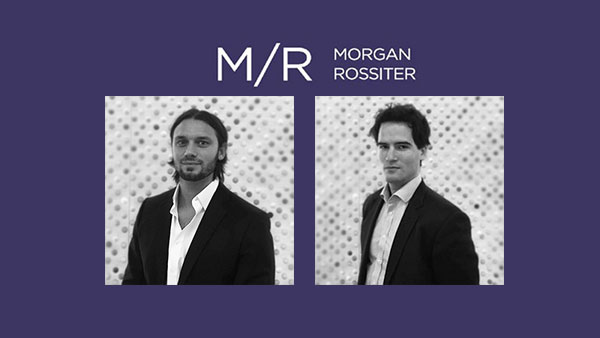 London-based financial and corporate communications consultancy Morgan Rossiter is pleased to announce the appointments of Stefan Colligan as Account Director and Kieran Phippard-Alford as Account Manager, adding depth and further experience to the team in its fast growing Corporate and Financial Services Practices.
Prior to joining Morgan Rossiter, Stefan spent six years at global PR firms where he advised a broad range of clients on their corporate communication strategies and worked across multiple industry sectors, including FMCG & CG, manufacturing, packaging, hospitality and retail. Previous clients included: Mars, KFC, Airbnb, Burger King, DuPont, Crown Holdings, Asia Pulp & Paper and Gucci.
At Morgan Rossiter Stefan's clients include corporate finance and investment advisory firm; Lesmoir-Gordon Boyle & Co, private equity house; Maven Capital Partners, project developer and property investor; Kajima, recovery and waste management firm; Suez and independent providers of inpatient mental healthcare; Cygnet Health Care. Stefan holds a BA (Hons) in Classics from Leeds University.
Kieran joins Morgan Rossiter from a Dubai-based, strategic communications consultancy where he worked across a range of sectors, including political advisory, financial services, sovereign wealth, chemicals and education. Prior to joining Morgan Rossiter, Kieran worked in the Gulf for a specialist geopolitical agency. Prior to that, he worked as a parliamentary researcher in the UK House of Commons.
Kieran's clients at Morgan Rossiter include independent investment advisory consultancy Cavendish Corporate Finance, independent investment research firm; Edison Investment Research, digital healthcare provider; MyMeds&Me and independent investment advisory consultancy; bfinance. Kieran holds an MA in European studies from KU Leuven in Belgium and a BA in politics from University College London.
Richard Morgan Evans, joint Managing Director at Morgan Rossiter said: "We are pleased to welcome both Stefan and Kieran to the growing Morgan Rossiter team. We are confident they will add significant value to our highly experienced communications practice, given their experience and skill sets, and we are delighted that they are joining us at a time of such exciting growth for our firm."
Source: Morgan Rossiter