Campaign launched on 4th August to promote the chance to win a masterclass training session with footballing heroes for local school or football club
Competition part of retailer's Eat Well Play Well partnership with home nation FAs
Customers will be entered into draw when registering and buying an Eat Well product with Sparks – with hundreds of other prizes up for grabs
New TV ad premiered on 4th August ITV featuring football legend Ian Wright by Chief Productions
Football has never been more exciting in the UK – from the Lionesses' stunning victory at the weekend to the English and Welsh men's squads gearing up for the ultimate winter tournament.
So as part of M&S Food's Eat Well Play Well partnership with the home nations' football associations, the retailer is launching a new campaign to promote a game changing Sparks competition starting this week.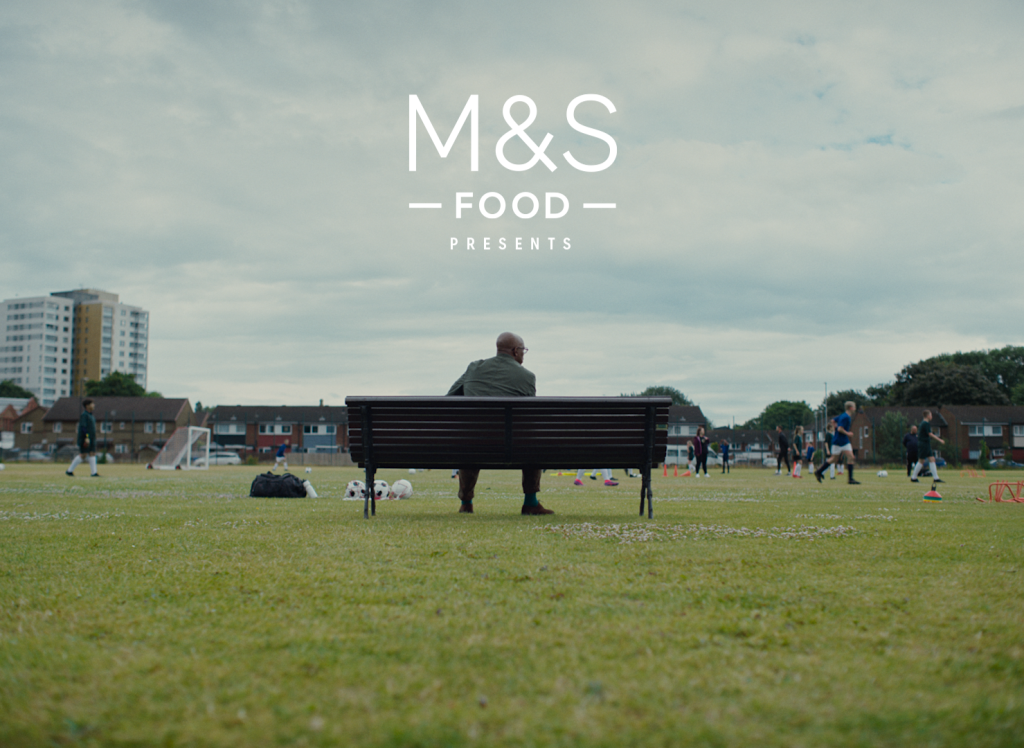 Customers can win a training masterclass with their England, Northern Ireland, Wales and Scotland footballing heroes for their local school or football club.
To enter, all customers need to do is open Sparks on the M&S app, register for the competition by nominating their preferred local school or football club and scan their Sparks card every time they buy an M&S Eat Well product. The more Eat Well products bought, the more entries into the draw.
Winners will be able to choose which football heroes they'd like to train with, whether the men's or women's teams from England, Scotland, Wales or Northern Ireland.
The Eat Well flower is M&S' health seal of approval which can be found on nearly 2,000 products in-store, helping customers to spot healthier choices. Eat Well criteria is developed by M&S' nutrition team, with input from the British Nutrition Foundation.
The competition is open until 27th September across all stores. As well as the training masterclass, there are hundreds of other prizes up for grabs including match tickets, kits, equipment, signed merchandise and Eat Well products.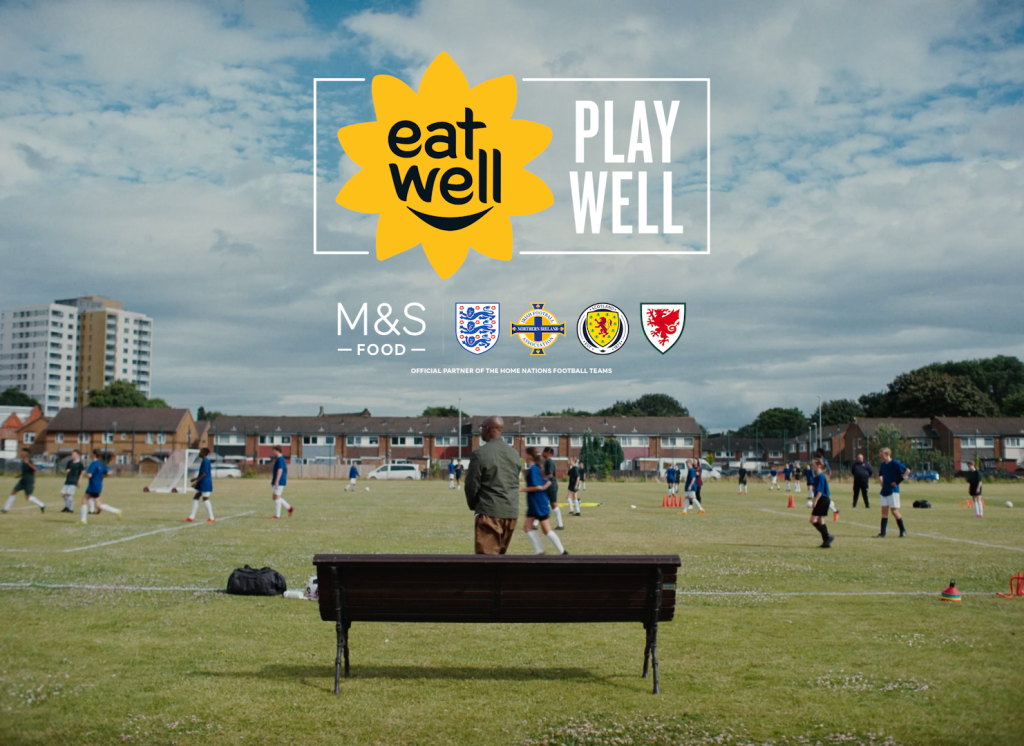 Sharry Cramond, Marketing Director at M&S Food, says: "It's fantastic to give our customers and their local community the chance to win this once in a lifetime prize. As well as the chance to train with football heroes, even our European champions, there are plenty of prizes on offer – including signed merchandise, equipment vouchers and some of our very own M&S Eat Well products. All you need to do is register, follow the Eat Well flower in-store and make sure to scan your Sparks! Over 15m of our customers are already Sparks members, and with good things happening every time you shop, we want even more to join in and get the most out of M&S.

"Our Eat Well Play Well campaign is all about showing that healthier choices don't have to be boring – our Eat Well products are delicious, fresh and great value. We want to inspire families and children across the UK to get involved this summer and beyond – who better to motivate us all than football legend Ian Wright."
M&S Food has partnered with the England, Scotland, Cymru and the Northern Ireland National Football Teams on Eat Well Play Well to use the power of football and the influence of some of the UK's biggest footballing heroes to help families make healthier choices.
England legend, father and grandfather, Ian Wright stars in a new advert to kickstart the campaign to raise awareness of the competition and M&S' Eat Well Play Well partnership.
He added: "M&S Food have outdone themselves with this competition – what an opportunity for young footballers to train with their heroes! It's a genuine money can't buy experience. It's really easy to enter, for every Eat Well product you buy, this equals one entry to the competition. So, the healthier you eat the more chance you have to win! Plus, you have the chance to win loads of other great prizes including great tasting Eat Well products across a wide range of items."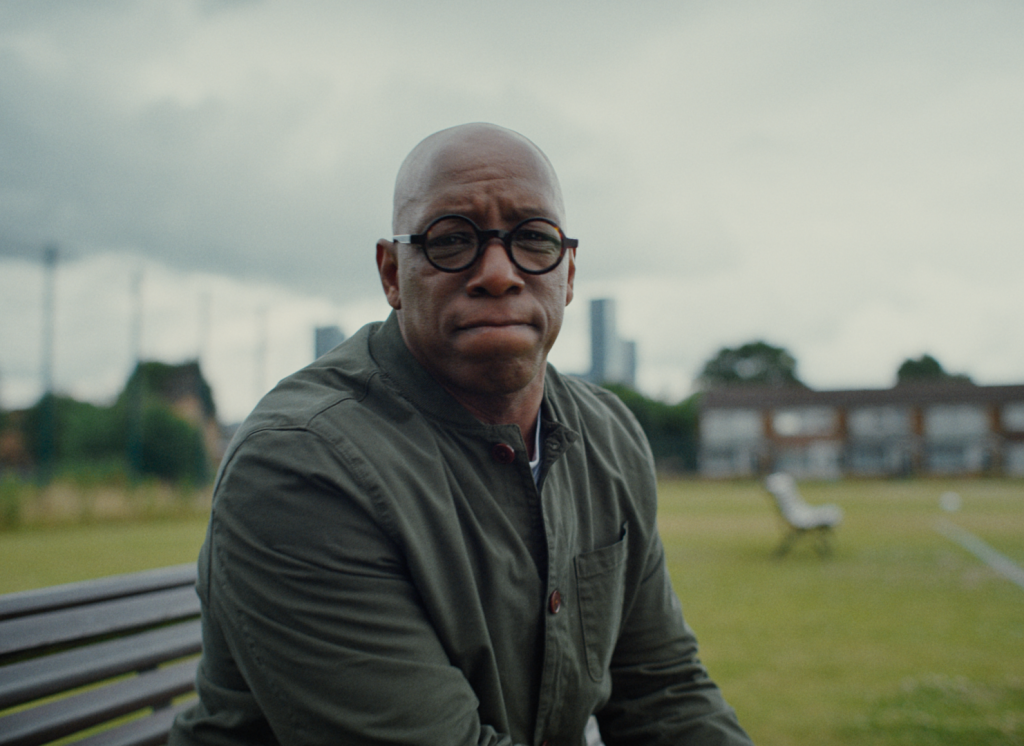 The advert will air on TV on 4th August on ITV and run across VOD, YouTube and social across throughout August and September. Customers will also see the campaign across emails, OOH, instore, on the Sparks app, the M&S website and across social media – with M&S ambassadors including Tom Daley also featuring.
Source: M&S