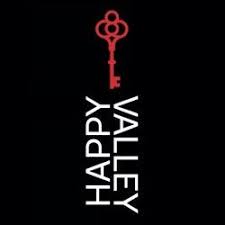 Happy Valley, a vertically integrated cultivator and retailer of a full suite of premium cannabis products headquartered in Newburyport, Mass., has tapped full-service advertising agency The Fantastical has its creative partner. The account was awarded after a quiet review and billings were not disclosed.
Working with Happy Valley's Director of Marketing, Heather Lovett, The Fantastical will create a fully integrated brand and retail marketing communications program for the cannabis company.
Lovett elaborates on the decision to partner with The Fantastical, ""We set out to find an innovative and local partner that understood the communities in which we serve. We felt that The Fantastical could help us take our brand to the next level and work in collaboration with our in-house team. They understand what's important to our retail and wholesale business and bring a wealth of experience in the CPG space. That coupled with the fact that they get us, they were our customers and we vibe really well, it was an easy choice."
The Fantastical's Founder and Creative Director, Steve Mietelski adds, "It's rare in this industry that you have the chance to define a brand from the ground up. It's even rarer to be able to define an entire category. By getting the chance to work with Happy Valley and their unique vision of providing not just cannabis but entire suite of unique premium products, we are in the rare and fortunate position to do both. That's pretty cool. "
Founded in 2016, Happy Valley has locations in Gloucester, Mass. and a new 10,850 Sq. ft. store in East Boston.
Source: The Fanatical