360Learning, the global collaborative learning SaaS leader, is launched its first global brand campaign on March 31st, #UpskillFromWithin which challenges businesses to recognise and support the talent within their own ranks through a culture of collaborative learning.
As part of the campaign, 360Learning has created a new brand video that is rolled out across organic and paid social media, including YouTube advertising. The video was developed by award-winning creative agency Sandwich (renowned for its work for SaaS brands like Slack and Hubspot) and their filmmaker Seth Worley. In the video, we follow a group of colleagues trying to learn about a 'big new idea' while discovering that the best way to do so is by learning from each other.
Where traditional corporate learning often sees excessive amounts of money spent on outside consultants who deal in generic archaic templates for ways of reskilling, #UpskillfromWithin highlights how peer-to-peer learning empowers people to have a say in their learning and development. The storyline also demonstrates how education makes people happier and more attentive at work, and by using a more collaborative learning platform, businesses can unlock a spark in their employees.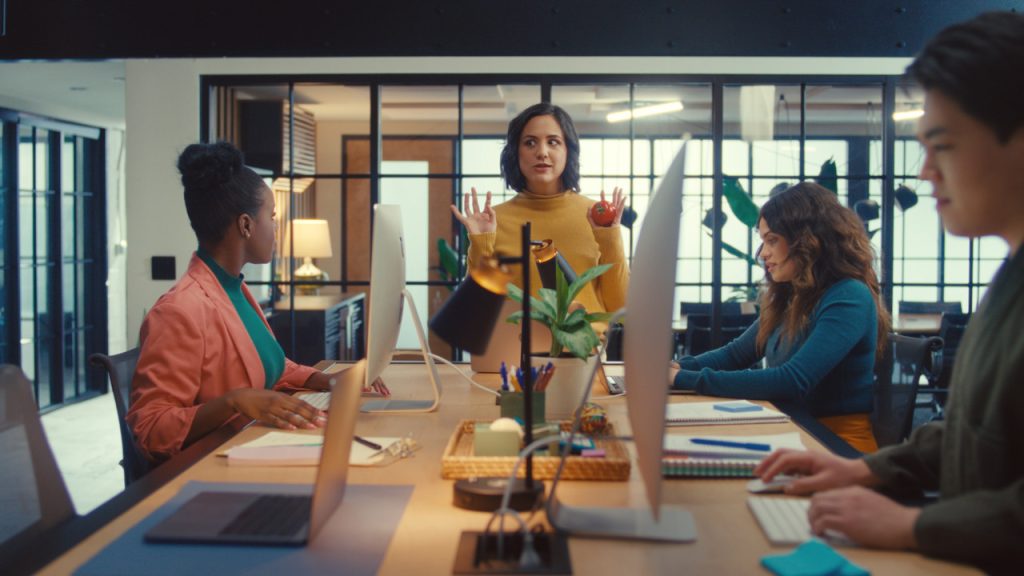 360Learning's new strategic narrative of upskilling from within places the platform at the center of the reskilling revolution currently taking place across the globe. As industries transform rapidly and with many global businesses continuing to suer the fallout from The Great Resignation, companies are spending billions on retraining their workforce through traditional, top-down, and o-the-shelf initiatives.
#UpskillFromWithin aims to show businesses that the secret to high-growth comes from within the organization, specifically through bottom-up, peer-driven learning and development courses.
Additionally, by giving employees the technology to create and improve courses, they're more likely to invest in the business and feel invested in it as well – leading to higher levels of employee satisfaction.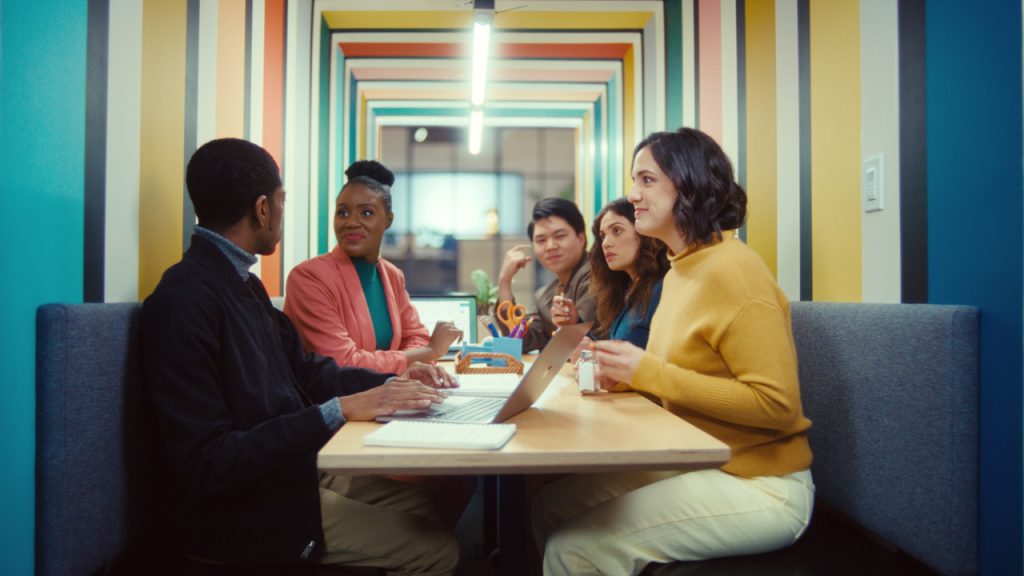 Joei Chan, Director of Brand & Content at 360Learning, said: "Today we're challenging businesses faced with The Great Resignation to upskill from within by ditching the slow and top-down corporate learning models of the past and instead choose collaborative learning. Positioning learning and development at the heart of the company and giving employees the technology to teach and learn from one another eortlessly is the shortcut to high growth for any business. We're proud to have collaborated with the amazing team at Sandwich – they have a very unique and human approach to brand videos, which really aligns with our vision and helped translate our strategic narrative into an entertaining and relatable brand video.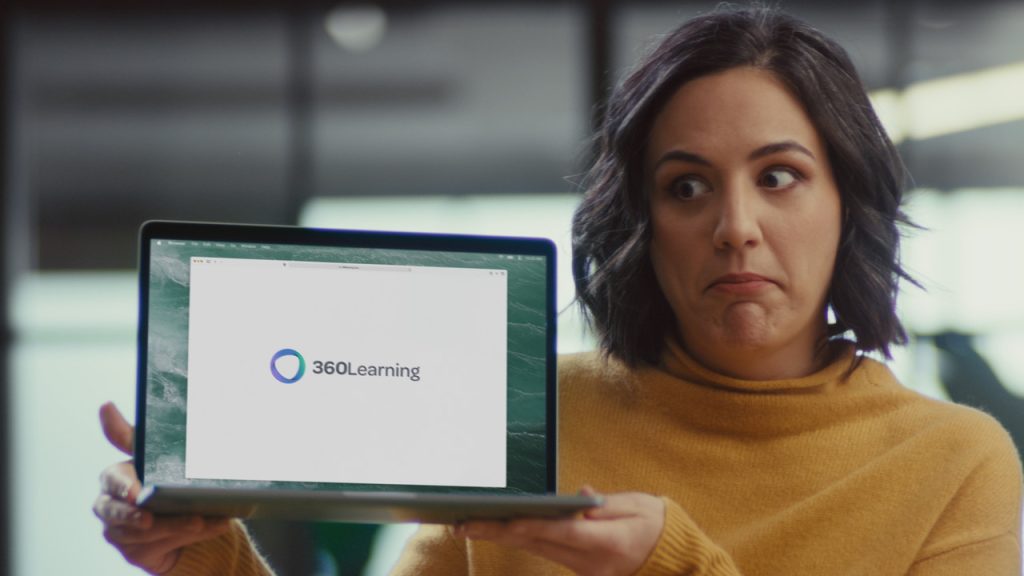 JP Bolles, VP of Creative at Sandwich, said: 360Learning is all about collaborative learning, helping companies tap into the knowledge that already exists in your team. And we actually got to experience the power of collaborative learning while working on this project. We realized we all had our own stories about workplaces that had a top-down kind of approach, and how miserable it was. By sharing those real-life experiences, we were able to create a video that felt relatable and funny, and entertaining.
Source: 360Learning