Branding design agency Biles Hendry has created, from the ground up, a brand identity for STORY – a new accessible high street offering in aesthetics treatments from the Harley Academy, the industry's leading experts.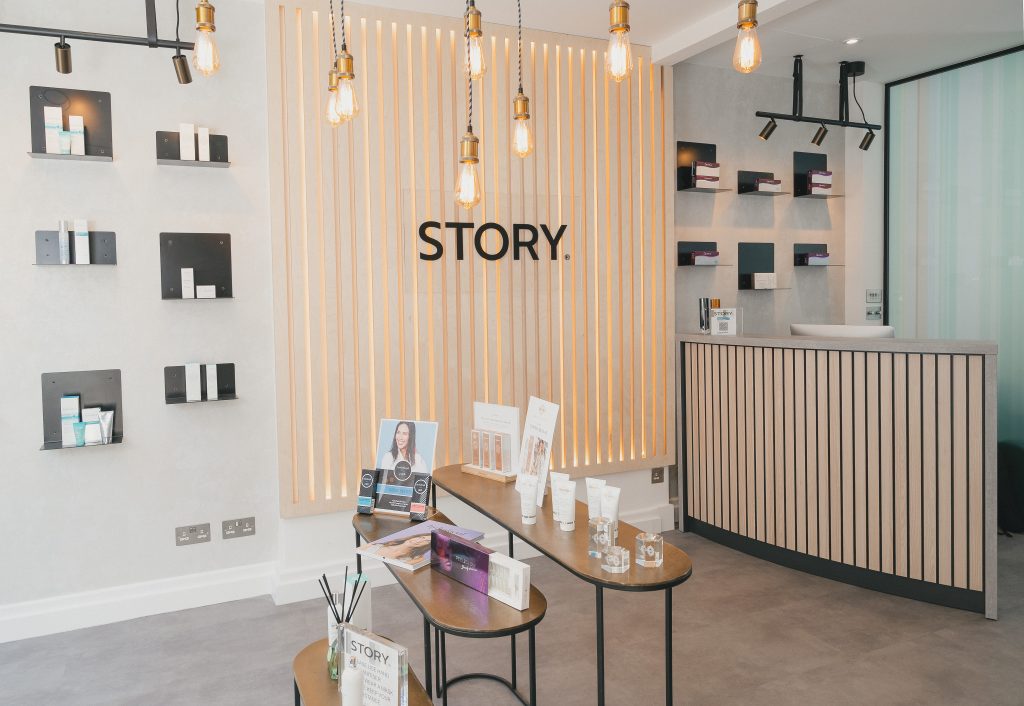 "We were tasked to create a 360 degree brand identity for a totally new concept in aesthetic clinics," explains Anthony Biles, co-founder and creative director of Biles Hendry.
"Led by doctors, STORY has client needs both aesthetically and emotionally at the heart of their business, recognising that the work they do plays a small part in enabling individuals to 'write their story'. Story is care-centric, closely examining the 'why'; why the patient has come to the clinic, before considering any form of treatment or product."
Rising to the challenge, Biles Hendry worked closely with the Harley Academy to consider all aspects of the new brand identity: from brand strategy, naming, logo design, and guidelines, to messaging, tone of voice, copywriting, digital look and feel, interiors along with other collateral.
The majority of treatment centres in the UK today remain clinical in feel; but this is somewhat of a hangover from when the industry first arrived in the market. STORY bucks this trend, reflecting the fact that these treatments are a very normal part of millions of people's beauty and self-care regimes, sitting alongside the hairdresser, going to the gym or wearing make-up.
Biles Hendry developed environments that distance themselves from the very sterile vibe of the competition, making STORY a relaxed and welcoming space rather than feeling like a dentist or doctor's practice.
"We developed a retail side to the business, as STORY is there to help on many levels, not just treatments. It's a place that is inviting and accessible to everyone, you can browse products in the relaxed environments and have staff advise you on skincare that has been specially curated by the aesthetic treatment doctors, without even thinking about having work done." says Biles Hendry Client Service Director, Anneliese Hendry. "Because they are so good at what they do, after all they teach everyone else, they don't have to force the clinical idea home. Think cutting edge treatments, accessible on the high-street, in a friendly, welcoming environment, carried out responsibly by the leading experts in the field".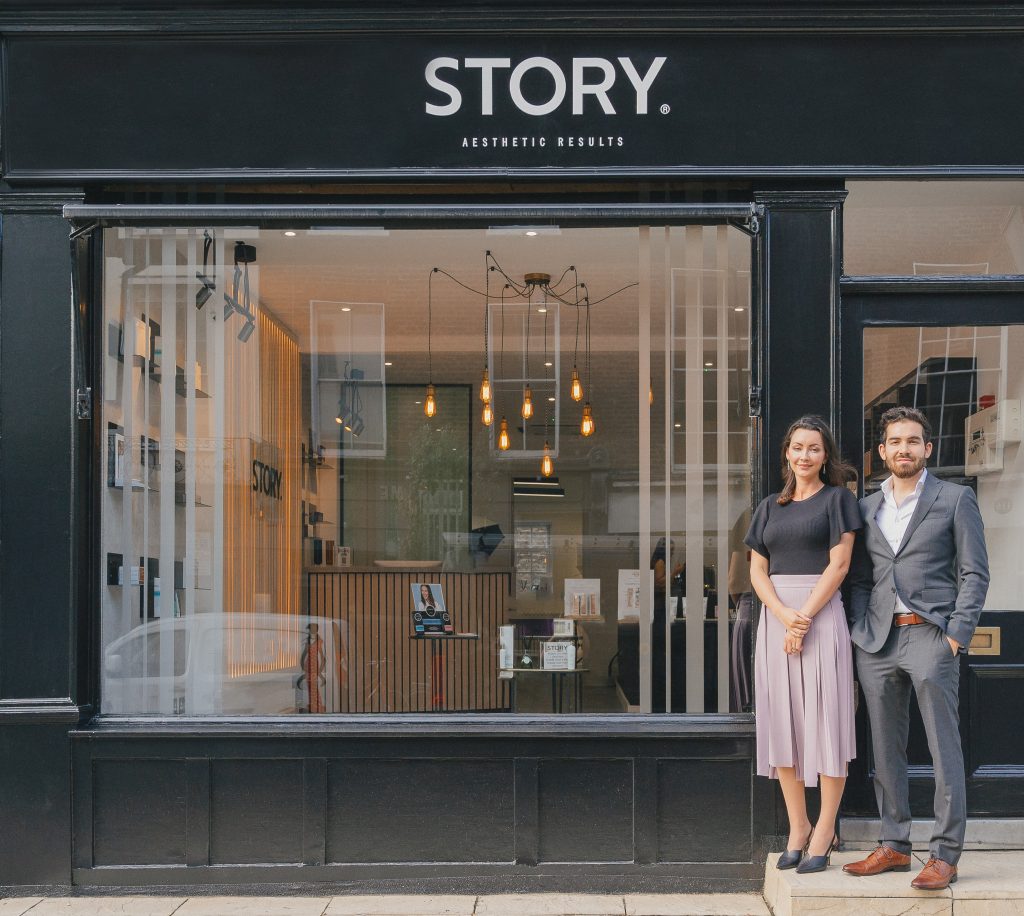 STORY is the only aesthetic clinic in UK where all medical staff have a Level 7 Qualification in cosmetic injectables, backed by Harley Academy. Alex Godsell, STORY CEO says: "STORY represents the highest standards in excellence, safety and aesthetic results. We treat men and women from all ages and all skin types and tones. Our treatments are not there to define our clients, but to help them write their story the way they want it to be told. We want our clients to find the expression of themselves that makes them happy. It's not about perfection, it's about happiness".
The first STORY clinics open in London and Nottinghamshire – this month.
Source: Biles Hendry