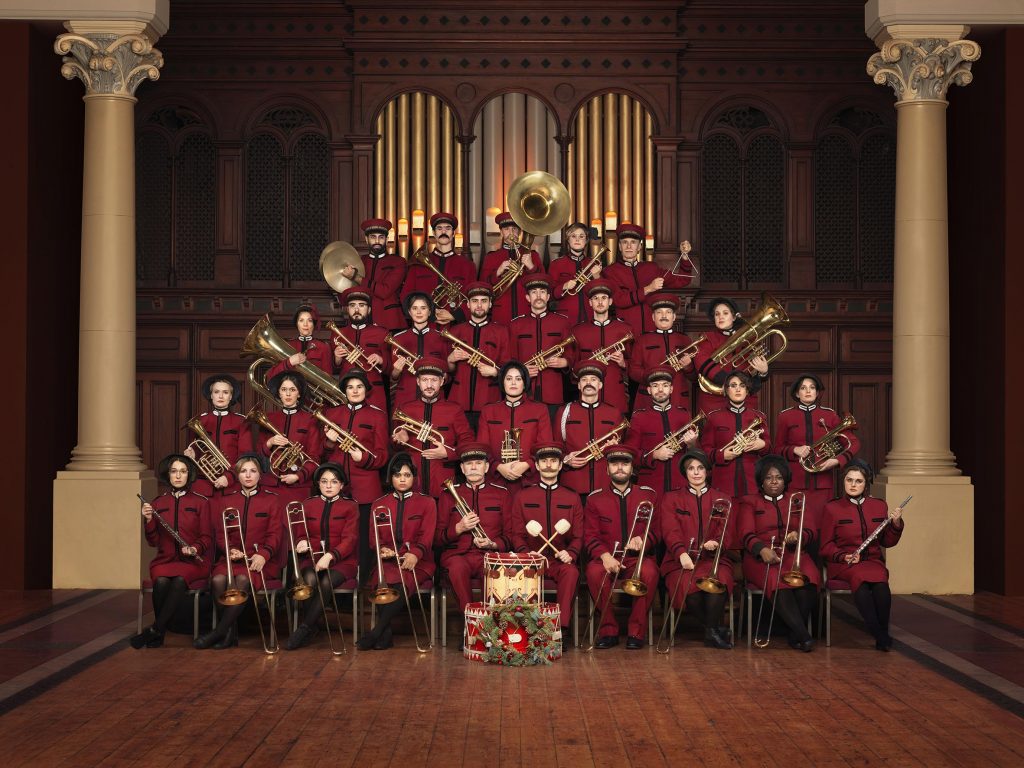 isobel don't like to blow their own trumpets.  But they do like to dress up as a 50's brass band to celebrate Christmas. 

Each year independent creative agency isobel shoot a tableaux for their agency Christmas card.  This year they have gone back to the glorious post-war era to celebrate and capture the Christmas spirit of a Salvation Army brass band.  

Rob Fletcher, Creative Partner at isobel says  "Our Christmas cards have become a tradition. Each year we all take a day out of the office to creative something beautiful.  In an increasingly digital world, shooting these for real is a great memory for everyone. It also lets us express of our isobel culture and creativity, whilst having lots of fun."

The card was created by Rob Fletcher and photographed by Paul Thompson at Boutique Artists.

Previous isobel Christmas cards have included Swan Lake, Peter Pan, Cheerleaders, Harikrishnas, Dutch Masters & a Retirement Home.
Source: isobel