Distance Couture is a fashion collection designed to make people stay tf away from you.
AMV BBDO collaborated with a group of artists to create the range of tongue-in-cheek Print Social t-shirts: Katy Edelsten, Animationseries2000, Daniel Fishel, Leyla Reynolds, Leo Leigh represented by Somesuch, and Simon Landrein, Michaela Pichi, Marco Oggian, Dave Anderson, Paul Bower, who are all represented by Pocko.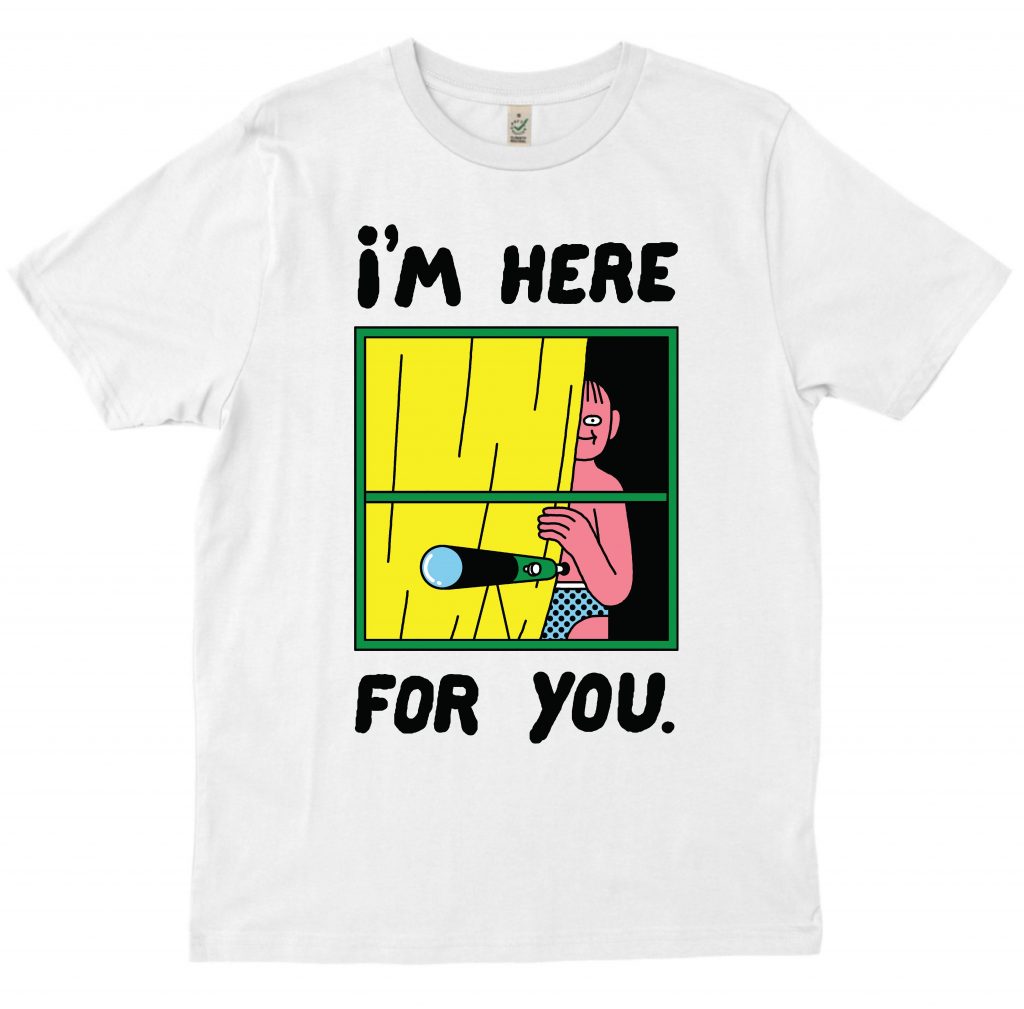 AMV BBDO also used their creative resources in-house to design their own range of designs, working with creatives Lauren Peters, Augustine Cerf, Vanessa Robinson, Tim Riley, Prabs Wignarajah and Nick Hulley.
As lockdown eases, the collection will make social distancing that little bit easier, keeping close talkers at bay and scaring off that bloke who gets up in your space in the fruit & veg aisle.
Slogans include "Let me tell you how amazing my kids are!", "Super spreader" and "Let me sell you some MIRACLE BLEACH CURE."
The t-shirts will drop in two batches. The first drop is available for pre-order on Print Social for the next 20 days. The next drop will launch in 10 days.
All profits go straight to the NHS, via NHS Charities Together.
"If these won't keep people at bay, we don't know what will. It's basically PPE for civilians," say Lauren Peters and Augustine Cerf, creatives at AMV BBDO, and the brains behind Distance Couture. 
Don't just stay alert. Stay tf away from each other. 
Credits
AMV BBDO
Creatives – Augustine Cerf & Lauren Peters
ECDs – Toby Allen & Jim Hilson Producer – Rosie StipicPR – Jess Middleton
DesignersAnimationseries2000
Simon Landrein, represented by Pocko
Marco Oggian, represented by Pocko
Michela Picchi, represented by Pocko
Paul Bower, represented by Pocko
Katy Edelsten
Dave Anderson, represented by Pocko
Leo Leigh, represented by SomesuchDaniel Fishel
Source: AMV BBDO