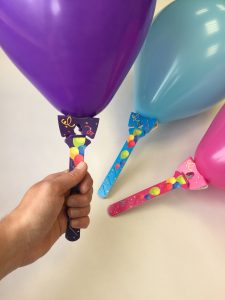 Wales has announced that it is to introduce a ban on single use plastics ban including plastic straws, cotton buds and balloon sticks from 2021. England and Scotland's restrictions on plastic straws and plastic drinks stirrers are due to come into force this year too but the consultation in Wales goes further and is in line with the EU directive on the issue.
Andy MacInnes Commercial Manager at commercial balloon printers B Loony, who has been calling for businesses to look at ways to make businesses over reliant on plastic, more sustainable said: 
"This is good news for the environment from the Welsh Government. However, businesses across the UK, should remember that even though we are in the process of leaving the EU, the single use plastics ban still applies to all businesses across the UK regardless. The EU ban includes:
• Single-use plastic cutlery (forks, knives, spoons and chopsticks)
• Single-use plastic plates
• Plastic straws
• Cotton bud sticks made of plastic
• Plastic balloon sticks
• Oxo-degradable plastics and food containers and expanded polystyrene cups
Businesses like ourselves who may have been impacted by the ban have already spent time coming up with innovative sustainable solutions. Our award winning unique new cardboard BalloonGrip has been designed to replace the single use plastic alternative. This product is recyclable and used together with rubber balloons which are biodegradable, completely sustainable. Products like these and other sustainable alternatives we have developed have proved incredibly popular with suppliers.
Please remember that the EU plastics ban goes much further than the English ban that comes into force this year, so you need to be ready now for its implementation in 2021.
Source: B Loony