With the Queen's jubilee fast approaching, we were provided with the perfect catalyst for discussion at Walr – how should we go about celebrating and/or marking these kinds of cultural events and milestones as a global company?
Headquartered in London and with employees distributed across the globe from the US to Sweden to India, we're working hard to ensure the business as a whole understands the range of our cultural nuances as it grows.
So, what does it mean to be a diverse and inclusive employer today? And how does being a global business inform this?
Knowing we don't have all the answers
First, it was incredibly important to acknowledge that we don't have all the answers. Nor will we ever. It remains a priority for us, therefore, to ensure we lay the foundations for diversity and inclusion during these early stages of growth.
As a Start-Up shifting to a Scale-Up, this is a vital time for us, particularly in terms of ingraining our values and establishing practices. Making sure that discussions regarding diversity and inclusion policies are frequent and open is how Walr aims to create a more globally aware and tolerant culture.
With employees located all over the world, a huge array of cultural celebrations and occasions are marked by our staff, and we wanted to make sure these was honoured and valued by the business.
We decided that we would look at the annual calendar of cultural events and use these as facilitators for discussion and education within the company. For example, this month we will be using Midsummer to learn more about Swedish culture, another month we will focus on Diwali, in November we will celebrate gratitude through the lens of an American Thanksgiving and so on.
Addressing unconscious bias
We understand that creating a culture of diversity and inclusion takes a lot of work. It means being OK with having uncomfortable conversations and willing to receive constructive criticism. We had to do a huge amount of self-analysis, looking at everything from our hiring process to how our employees engage with one another, to celebrating a job well done.
We came at this from a point of understanding that creating an inclusive workplace would not be achieved by simply ticking the box of having a balance of gender, ethnicity, or ages.
Creating open and safe spaces for employees
To build a diverse and inclusive business, you must be open to conversations and create safe spaces for employees to share their experiences, knowing they will be received with respect and active listening. We want these discussions to be at the heart of each cultural celebration and a chance for us to learn from each other.
We've already been putting this into practice. In celebration of International Woman's Day (IWD) 2022 in March, we invited everyone to get acquainted with the cause and participate in marking the occasion. We started by asking all employees to wear a shirt in one of the IWD theme colours – green, purple, or white. Even though we are remote-first, this visual sign of solidarity on our video calls made us feel connected.
Later in the day, we held a ladies' coffee chat virtually. In order to #BreakTheBias (in line with the 2022 IWD theme), we wanted to get to know each other and open up about shared experiences that lead to inequities for women in the workplace. With so many new employees, we started by introducing ourselves and building a relationship, so that we could evolve this group of powerful Walr women into a true support network.
Although the meeting was only open to women and non-binary employees, the men were also able to show their support by wearing the IWD colours, sporting the IWD branded virtual background and sending in their very own "Break the Bias" pledges.
These safe spaces and discussions are something we will continue to organise and encourage, from all members of the business. Company culture comes from the top down, so it is important for senior members of the team to be setting an example by ensuring they are part of these valuable sessions.
Being constantly willing to learn and adapt
As a business, we're always learning. As important as it is to ensure systems, practices and protocols are implemented at an early stage, it's just as valuable to be willing to adjust and adapt as new information is brought forward. We don't want to have these critical discussions without being in position to act upon what's presented to us. We want to hear from our employees and do everything to validate their experiences and address their concerns.
In summary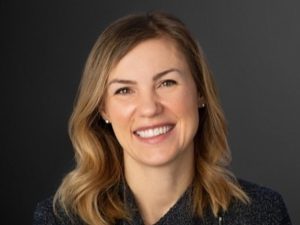 Being a global business, we take our responsibility to respect and acknowledge the fantastic and unique offerings of our employees very seriously.
With so many different perspectives being shared regarding the Jubilee in the media, we realised how vital it was that we discussed our approach to cultural celebrations like this.
Every business, particularly businesses early on in their journey, can benefit from coming together and initiating these conversations.
By Emily Whiting, Chief of Staff, Walr