BBH announced yesterday it's expanding in Europe with the opening of a new office in Dublin, Ireland, with Tesco joining as its founding client.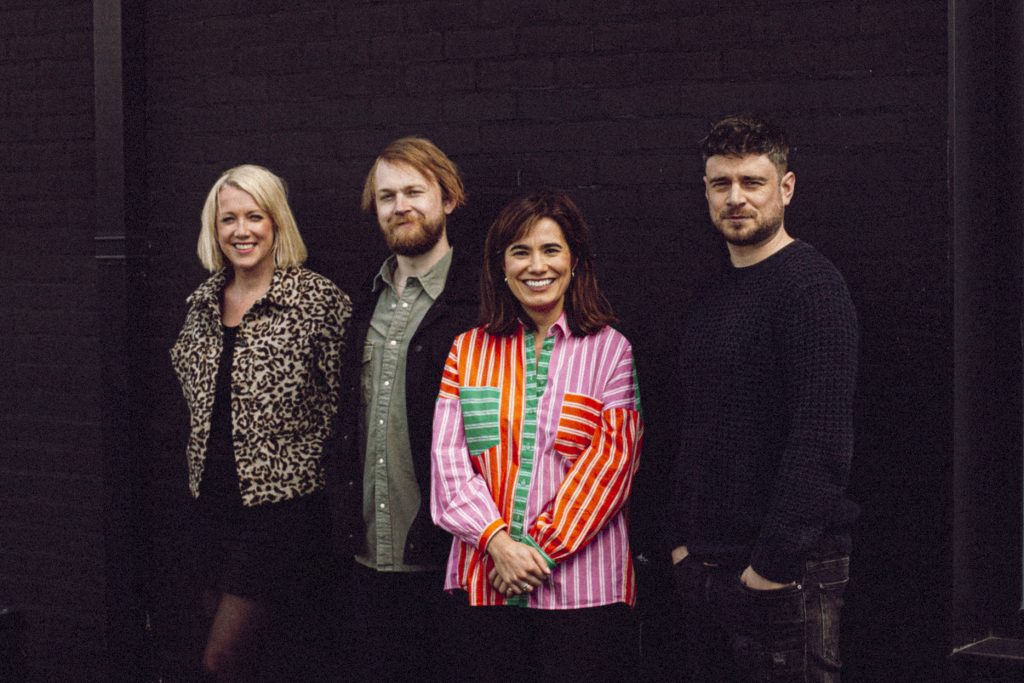 Formed with the energy of a startup and backed by the creative and strategic power of BBH, the office will be headed up by Aubrey O'Connell and Sam Caren as Creative Leads and Amy Crowe as Business Lead, to bring BBH's black sheep mentality to Dublin's thriving creative community.Karen Martin, CEO at BBH said: "Every big brand CMO in this region has Ireland in their title or as part of their remit. Our goal is to bring the power of difference to more of our clients in Ireland, and work with new partners that share our black sheep mentality. I was born in Dublin and I'm incredibly proud of the innovation and potential that is flooding through the city and that we have an opportunity to expand our creativity here, with a superstar team in Sam, Aubrey and Amy, and with a founding client in Tesco that shares our vision."
In Dublin, BBH has an opportunity to expand its creative proposition for clients in a city which is home to a mix of scale ups, technology companies and the EMEA headquarters of household brands. BBH will also be looking to emulate the creative and strategic success it has achieved for long standing client Tesco across Ireland.
"We are delighted to welcome BBH to Dublin. Their presence in the market brings them even closer to Irish customers and to society as a whole, which will help them to develop the best possible strategic advice and creative advertising for Tesco Ireland." Cathal Deavy, Customer Director, Tesco.
Aubrey O'Connell takes up the role of Creative Lead in Dublin after a decade in London including BBH where he created work for clients including Burger King's hugely successful 'Whopper of a Secret' and Tesco Ireland's first 'Food Love Story'. Also joining as Creative Lead is Sam Caren, a ten year veteran of the Irish advertising scene. Sam is behind award winning work for Ogilvy, Rothco and The Public House, including last year's FBD Sound Support Olympic sponsorship campaign. He has picked up awards at The One Show, D&AD, Eurobest, The Clios, and Cannes Lions where he collected a Grand Prix with his team for his work on Saylists for Warner Music.
Sam Caren, Creative Lead, BBH Dublin said: "BBH Dublin will combine the wealth of experience and craft that BBH is known for, with the agility and hunger of a start-up in the Irish market, which over the past decade has really pushed creative standards, and consistently punched above its weight internationally. BBH is primed to harness this creative energy, and become a place where ambition and talent converts into world class work."
"Wherever it's set up shop, BBH has mastered the power of difference. So it's incredibly exciting to get to bring that philosophy to my home country. With a creative renaissance happening here right now, it feels like the appetite is there to make standout work and become known in our own right as a creative benchmark." Aubrey O'Connell, Creative Lead, BBH Dublin.
Amy Crowe began her career at BBH London, working on the global British Airways account and has spent the last ten years working at some of the best known creative agencies in London. Most recently, she has worked at Mother London on its Samsung UK account, delivering 2021's 3Fold pop-up music event with Yungblud at Kings Cross and a Galaxy S22 film in collaboration with fashion designer Charles Jeffrey Loverboy.
"This is a full circle moment for me. Dublin is an incredibly vibrant place to be right now, and there is so much opportunity, energy and creativity coming from BBH that it's a brilliant time to be back in the Black Sheep fold." added Amy Crowe, Business Lead, BBH Dublin
Alongside Tesco, internationally BBH's clients include Burger King, Samsung, Audi, Ribena, and Google.
Source: BBH