This week the staff of BBH Singapore were in for a big surprise as they entered the office after seven months of lockdown. Greeting them at the agency's Magazine Road office entrance was a giant virtual pet sheep. 
Following the easing of lockdown, the Singapore government has announced that more people will be allowed in offices from this month.
Christened Dotty, the virtual sheep is modelled after BBH's famed Black Sheep logo and is the brainchild of the creative technology team at the agency.
In most respects, Dotty behaves like a real pet and needs to be fed when hungry, entertained when bored and cleaned up when it makes a mess. When treated right,
Dotty is also able to extend birthday greetings, greet clients, give lunch recommendations and even take a selfie with office friends. The sheep also has its own email address, so should anyone ignore it, it can resort to sending passive-aggressive reminders.
To give Dotty a tactile effect and closer to the look and feel of modern virtual pets, the team used Flip-dot display, an electromechanical dot matrix display technology commonly used for large outdoor signs and airports. Depth sensors have also been used to detect user proximity to trigger a response from Dotty.
Virtual pets became a part of pop culture in the mid-1990s when a Japanese toy maker created a handheld digital pet that inspired a generation to care for inanimate objects. The craze for these pets has seen a sudden resurgence in the last few years.
Past studies on the effects of pets in the workplace have shown a decrease in stress. That is the reason why creating a pet which the agency has to take care of as a collective was seen as something that could inject a sense of shared responsibility or even fun distraction.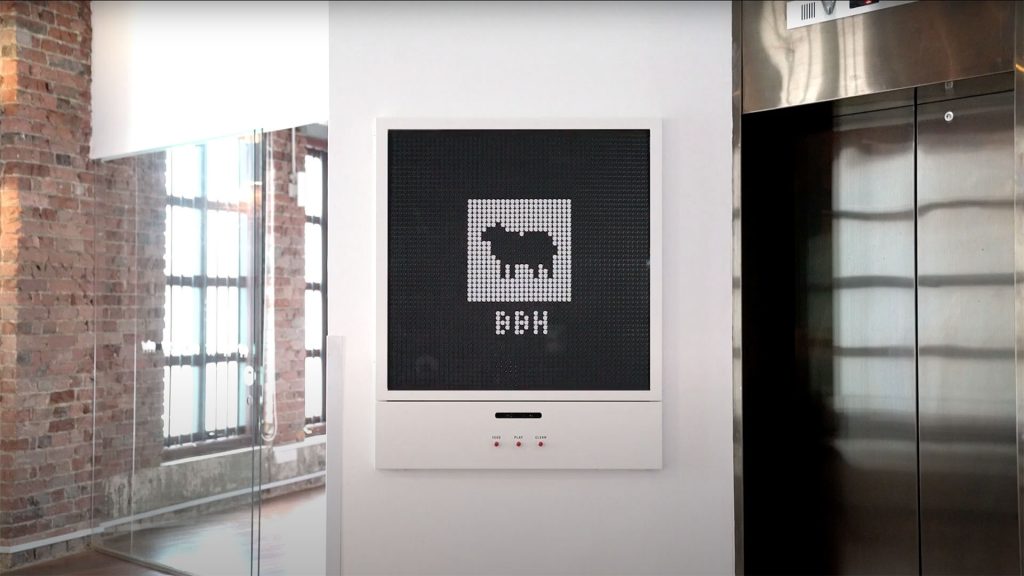 John Hadfield, CEO, BBH Singapore, said: "How do you have all the benefits of an office pet with none of the downside? You can tell our creative tech team had a bit of fun with this one. And it's even compatible with our new working pattern." 
Xander Lee, Creative Director, BBH Singapore added: "When we were given the brief to create something for our office entrance we were sure that we wanted to make it interactive and fun as opposed to just another mural with our mantra on the wall. That was the starting point for Dotty. We are hoping that Dotty will constantly keep us on our toes and remind us of the importance of keeping our "Black sheep" spirit alive."
Source: BBH Singapore