Brand activation agency SCS is partnering with Borla Exhaust to support the launch of its EV Exhaust Sound System. Unveiled at SEMA, the activation starred famed rally driver Ken Block. SCS helped activate the partnership between Borla and Block.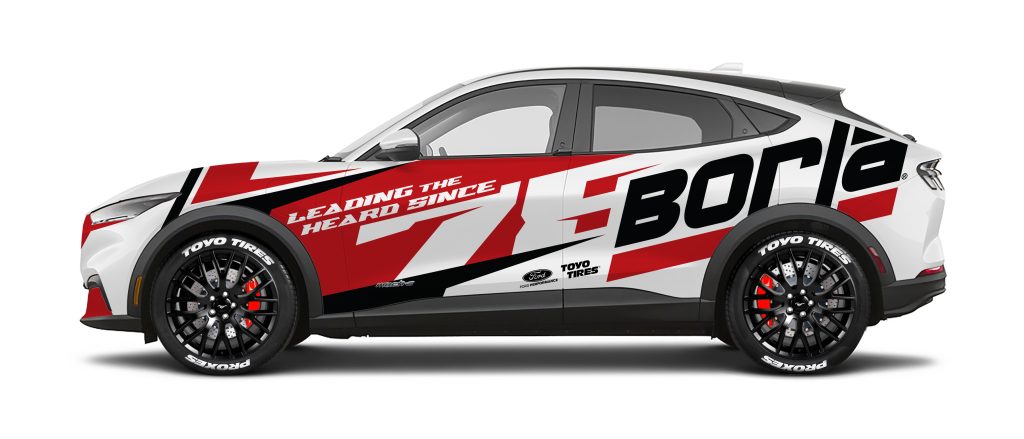 With EV's becoming a regular sight on the roads, EV drivers didn't realize what they were missing until they didn't have it – the auditory connection to their vehicle. Borla was one of the first to see this and address it through their Active Performance Sound System. The Active Performance Sound System is a realistic performance driving experience allowing drivers to select from internal-combustion (ICE) vehicle simulations and Borla sound technologies, including ATAK®, S-Type and Touring, all with full control over volume and other characteristics through their mobile app.
Borla's Chief Marketing Officer David Borla commented: "Sound, vision and touch are the 3 senses we use for sport driving and without the real-time feedback of motor and vehicle dynamics through soundwaves and vibration, much of that experience is missing. This product is actually an instrument, in more ways than one. It's like an audio tachometer that provides drivers with that real-time feedback, and it's also like a musical instrument that plays an exciting soundtrack which enhances the driving experience giving the vehicle personality and a sense of soul. Afterall, who wants to watch 'Fast n' Furious' movies or play 'Forza' with no sound? They go to great lengths to ensure sound is prevalent in those mediums for a reason."
To share the experience with enthusiasts, Borla had multiple touchpoints around Las Vegas during the week of the SEMA show including offering test drives at the Shelby Heritage Center in Las Vegas and for those walking the SEMA show floor, Borla was allowing visitors to experience the sound of the Active Performance Sound System. As an added bonus, Ken Block stopped by the booth to sign hundreds of autographs during the show at the Borla booth.
As the ultimate stamp of approval, Borla's Active Performance Sound System received a number of accolades during SEMA including four Global Media awards from South Africa, UAE, Kazakhstan and Chile. The biggest and most prestigious award was the first winner of SEMA's "Best New Electric Vehicle Product". This is no small feat as nearly 2,000 products were entered in 18 different categories for consideration. Winners are selected based on superiority of innovation, technical achievement, quality and workmanship, consumer appeal and marketability and more.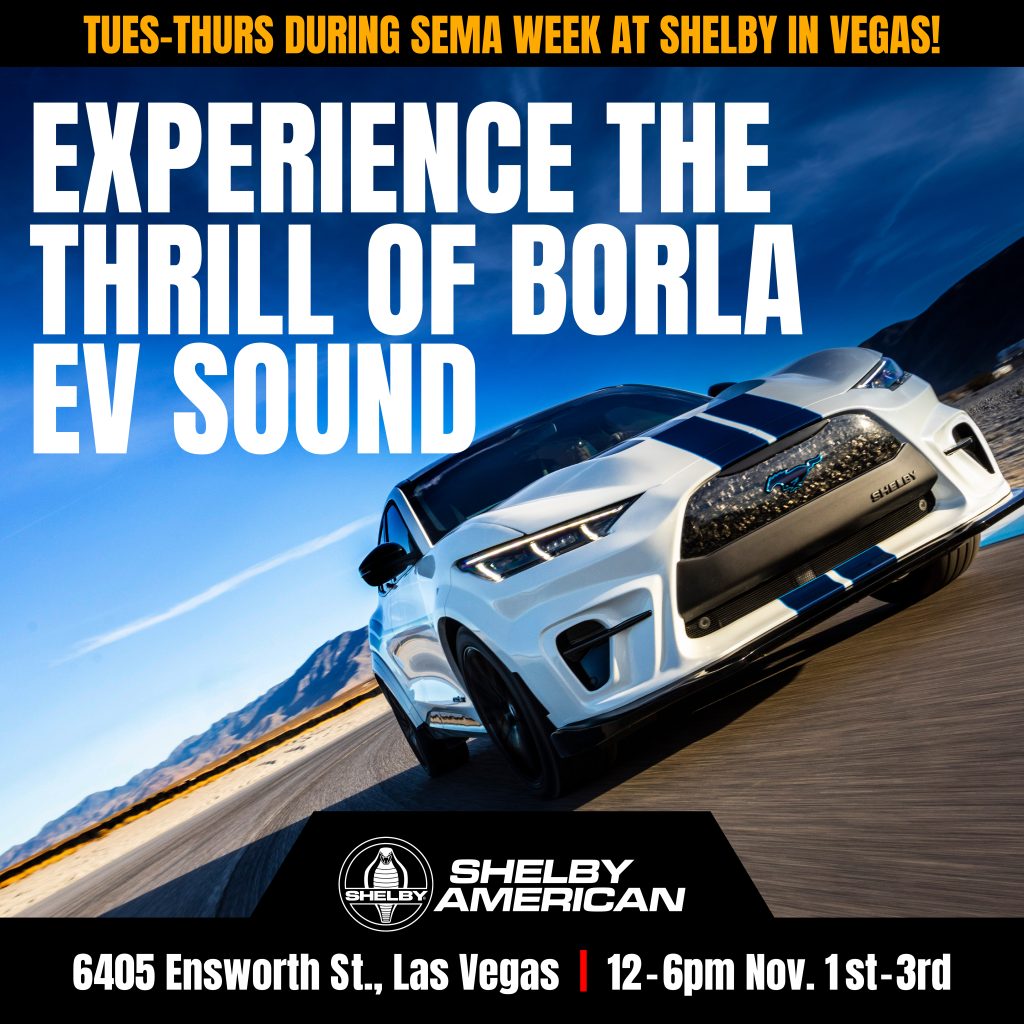 The Active Performance Sound System will begin shipping by Fall of 2022 for the Mustang Mach-E, with applications for Ford Lightning and many other EV models to follow. You can sign up here to be notified when your vehicle's system is available on the link below.
Source: SCS