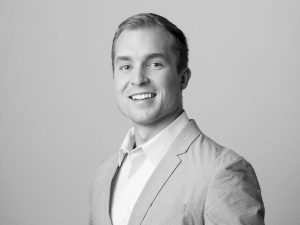 Independent global brand consultancy and creative agency, 50,0000feet, has promoted Braden Kline to Director of Client Services, to oversee client services across the entire agency.
Braden, who started out in the agency as an Account Co-ordinator in 2003, has recently developed the "Unimaginable Service," client services platform, which the consultancy has begun to use for recruiting, onboarding and training, with current and prospective clients.
Jim Misener, Principal and President, 50,000feet, says:  "Braden offers his clients a depth of industry experience, drawn from his years working across architecture and design, financial services, healthcare, commercial real estate, supply chain/logistics, manufacturing and technology. Braden also brings a wealth of knowledge of how to frame enterprise-scale brand marketing programs that bring strategy, creative and technology together to create solutions that deliver on client objectives. His approach is collaborative, communicative and inclusive; and his leadership style brings clarity and focus to the most complex and agile client engagements."
Braden adds:  "I understand the importance of teams and how to build them. Rising through the ranks of high school clubs to play D1 baseball, I credit sport with teaching me that success requires determination and perseverance, that every win is a team effort and that you should value the contributions of everyone."
Braden is a leading voice in the agency's diversity, equity and inclusion efforts, and he serves as  a subcommittee member of Diversity in Design.
Source: 50,0000feet