Brand design consultancy Brandon Consultants makes a series of new hires as the business continues to grow.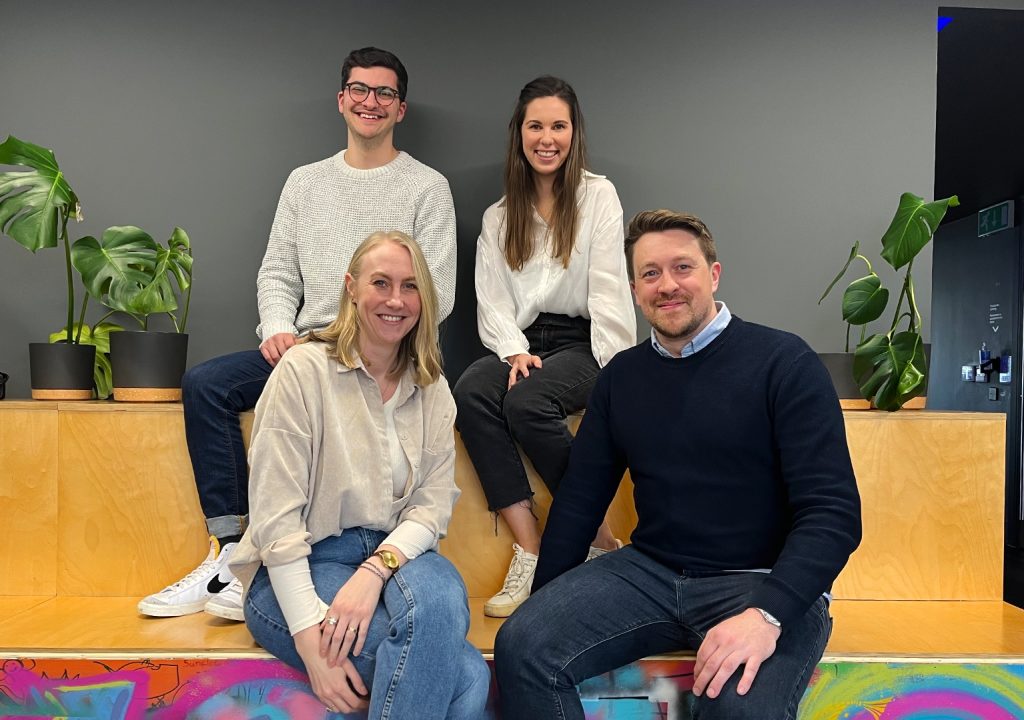 Richard Colson – Client Partner ; Emma Godman – Senior Brand Strategist ; James Brown – Designer; Katie Rowley – Design Director
Richard Colson joins from craft beer giant BrewDog, where he was Head of Brand and Marketing of their distilling division. Richard has over a decade of experience in some of the world's largest consumer branding agencies both in London and Singapore. He has vast experience across multiple categories both from a client management and brand strategy perspective for the likes of Unilever, Reckitts, Colgate Palmolive, Diageo, Jaguar Land Rover and the Heineken Group.
On joining Brandon, Richard says…
"I met with a lot of agencies but chose Brandon ultimately because of the scale of their ambition. Richard impressed on me where he wants to take the business and I saw this as an amazing opportunity to be involved with an agency that is truly at the beginning of its ascendency."
Emma Godman joins as a Senior Brand Strategist following a year travelling the world, gaining insights and perspectives on an international scale. Emma was previously Global Strategy and Innovation Manager for No7 skincare at Walgreen's Boots Alliance, and has 8 years of industry experience, working on brands including Avon and Boots. Until Brandon, Emma's background has been client side in both global and local roles including some time spent in China, working across functional foods, health & beauty.
On her new role with Brandon, Emma says…
"I am thrilled to be joining the highly talented team at Brandon and working with them to push the boundaries of the work we can deliver for our fantastic client partners – buckle up we are in for an exciting ride!"
James Brown joins Brandon as a Designer. James comes from design agency BrandMe, where he worked across Sainsbury's portfolio as well as on Terry's Chocolate Orange and a variety of Nordic brands.
On his move to Brandon, James says…
"Brandon has great legacy of work, with exciting client partners and a team that are great fun to work with. I'm excited to see where the business goes next, as it feels like the start of something special."

Design Director Katie Rowley completes the line-up of new hires. Katie has worked in the design industry for over a decade, working on large consumer goods brands, across UK retailers, and with exciting small challenger brands.
On her new role with Brandon, Katie says…
"Brandon has always been an agency that I have admired, the work that is created has always been strategically & creatively strong. I am so happy to be joining the team and be working alongside such talent. Brandon's vision for the future is incredible and being able to be a part of that is truly exciting."
On the new hires and agency growth, Brandon Founder Richard Taylor says…"I'm hugely excited to be adding Richard, Emma, James and Katie into the Brandon fold. After over a decade Brandon is firmly establishing itself as one of the leading independent brand partners for ambitious marketers looking to drive commercial growth through design. It's a testament to the fact that great people continue to want to jump on board whilst we take the next stage of our own exciting growth journey."
Source: Brandon Consultants