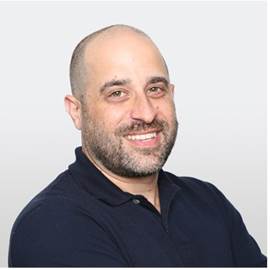 Global design agency Coley Porter Bell, has announced John Malozzi's appointment as Group Creative Director in its award-winning New York office. He will take creative lead across key accounts in the US and help further build the design team and creative culture in New York.
Malozzi was previously a Creative Director of FutureBrand NY and Executive Creative Director of Pilot, where he helped global clients bring their brand and business strategy to life through powerful, purposeful storytelling.
With over 25 years of industry experience, Malozzi has a wealth of knowledge in corporate and consumer branding, drawing deep inspiration from the world beyond the office and creating unexpected insights through surrounding himself with people of different interests, cultural perspectives and expertise.
He joins in this pivotal role as Coley Porter Bell continues hiring across all disciplines in response to exponential business growth in the US over the last few years.
Malozzi has previously worked on award-winning, timeless design solutions, helping build immersive brands for clients that include American Airlines, Cadillac, Microsoft, Shure, Budweiser, Disney, UPS and the National Football League.
He will help further Coley Porter Bell's already substantial growth as a long-standing design agency, while cementing an already established partnership through past collaborations and projects.
Commenting on his appointment, John Malozzi said: "I'm thrilled to be a part of the Coley Porter Bell team and eager to extend its long-standing tradition of branding excellence into the US market. In my career, I've seen the biggest creative breakthroughs in conditions where different interests, perspectives, and people intersect. I lead with the belief that diversity is the catalyst for creativity and meaningful connection."
Jenn Szekely, Managing Partner US, added: "John's deep experience revitalizing some of the world's most iconic brands will be a huge asset for Coley Porter Bell. I look forward to partnering with him once again to build immersive brands and drive growth for our clients."
Source: Coley Porter Bell