For the 2022 back-to-school season, iconic outdoor retailer L.L.Bean tapped creative and production partner Conductor Productions to take on the brand's advertising campaign, according to Co-Founder Noah Lydiard. 
Previously, Conductor produced a spot called 'Sun Smart' for L.L.Bean's sun-blocking apparel launch in spring 2022. For the L.L.Bean back-to-school campaign, they were tasked with producing 0:30, 0:15, and 0:06 ad spots inspired by a handwritten letter sent to the company by a young customer in 2007. In the letter, eight-year-old Ellie Thonnings asked L.L.Bean how she could "wear out" her Book Pack so that her parents would buy her a new one.
Lydiard explains, "When the creative team at L.L.Bean presented the letter and idea to us, we were so excited. The letter was perfect. We knew they had something special."
The original letter read:
Dear L.L. Bean
I had my book-bag since I was five, and now I'm eight and a half.
My Mom and Dad will only let me get a new one if it wears out.
How do I wear it out?
Can you please tell me?
From Ellie
"L.L.Bean asked us to help illustrate what a frustrated eight-year-old might do to cause damage to her book pack," adds Lydiard.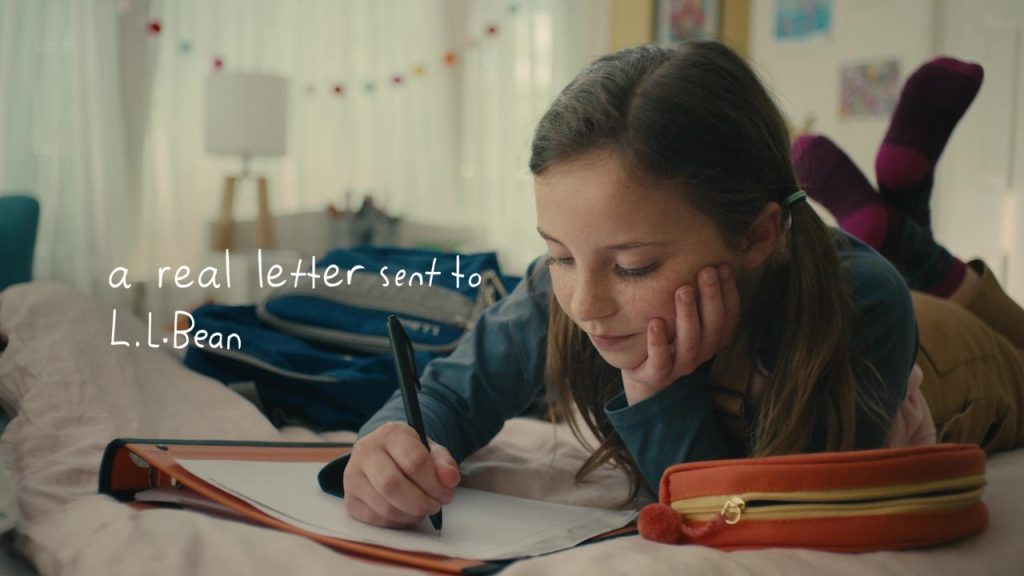 Working with L.L.Bean's internal team, Conductor created the 0:30 spot, 'The Only Pack They'll Ever Need'. The spot is currently running nationally alongside a social media campaign calling on customers to share their L.L.Bean Book Pack stories. The campaign has produced hundreds of customer responses recalling nostalgic memories of their beloved L.L.Bean Book Pack, from elementary school to college and beyond.
"Conductor has been a strong creative partner for our in-house agency at L.L.Bean," said Emily Bruce, Vice President of Creative for the outdoor company. "They have built upon our original concepts with smart production design, sensitive cinematic direction, and sharp post-production work. They understand us as a client and meet our needs effectively, and we're grateful for their ongoing partnership."
Creative Credits:
L.L.Bean Team:
Emily Bruce, Vice President of Creative
Julie Mattei-Benn, Director Creative Art and Design
Joe Sweeney, Manager of Copywriting
Staci Olsen, Photo Production Coordinator
Samantha Colt, Senior Project Manager
Conductor Team:
Production and Post- Production Company
Conductor
Executive Producer/Creative Director:
Noah Lydiard
Executive Producer:
Margie Sullivan
Line Producer:
Mary Bosely
Director:
Vladimir Minuty
Director of Photography
Patrick Ruth
Editor:
Tone Evans
Animation
David Strand
VFX
Scott Knowlton
Source: Conductor Productions