D&AD announce the appointment of Laura Havlin as the organisation's new Head of Content. Stepping up from her previous role as freelance content strategy consultant and Editor in Chief of D&AD's first digital Annual, Laura will now join the non-profit creative association in a full time position, dedicated to optimising and growing D&AD's digital content offering.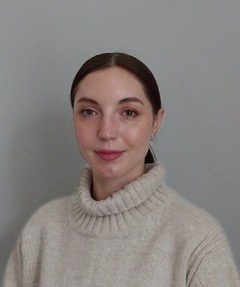 Sitting within the marketing team, Laura will be responsible for creating a consistent content strategy that ties together D&AD's varied programmes and platforms, including the D&AD Awards & Festival, digital Annual and New Blood initiatives. Focusing on digital, Laura is committed to optimising the organisation's content to engage a range of audiences, from the new generation of creative thinkers to established industry leaders. Laura will also work closely with D&AD's global network to ensure that the charity best represents international markets in its content. 
Laura's new role follows an extensive career in both the cultural and commercial sectors. As an editor and content strategist, Laura brings experience from roles at leading companies including Magnum Photos, M&C Saatchi and The Serpentine Gallery. Laura also has a background in culture journalism, having written for creative and lifestyle publications, such as Dazed, Another, Elephant and Sleek. Laura joined D&AD in summer 2020 as a consultant content strategist and editor for the organisation's first ever digital Annual, before taking up the full-time Head of Content position.
 Laura Havlin commented: "It is an honour to work in such close proximity to some of the best in their field. I am looking forward to the new perspectives and insights the D&AD community continually brings to discussions. As a mentor, and as someone who has benefited from the time and imparted knowledge of senior editors and creatives in my own career, I am especially excited by D&AD's dedication to supporting emerging and aspiring creatives, which will form an important part of D&AD's ongoing content strategy."
Dara Lynch, Chief Operating Officer at D&AD, commented: "Our aim at D&AD has always been to create a pool of talented individuals who best represent the creative industries. Laura's well-established career in the arts and cultural sector, as well as her striking passion for creativity, means that she is the perfect fit. Following her exceptional work on the digital Annual, I have no doubt that Laura will thrive in this new role, developing our strong content offering to both national and international audiences." 
Source: D&AD