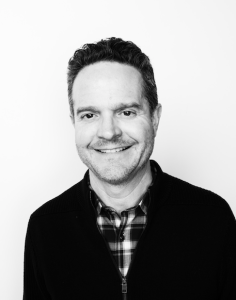 HeyLet'sGo announces Dave Loew joining as Co-Executive Creative Director, according to HeyLet'sGo Founder and CCO, Tim Cawley. Loew, a writer by trade, will be paired with ECD Mike Shaughnessy on the art/design side. 
Before joining the independent agency, Loew was most recently at Ogilvy/Chicago and Leo Burnett where he worked on such brands as Coca-Cola, P&G, Allstate, Brooks Running, Tyson and Workday, the 2023 Ad-Meter Top-10 Super Bowl spot.
On his decision to join HeyLet'sGo, Loew explained, "I worked with Tim years ago and always admired his prolific creative and writing talent. But his evolution as an entrepreneur, and ability to help clients solve their business problems is just as impressive. HeyLet'sGo is producing strong creative across a range of clients. Their model creates energy and immediacy, like a great pop song. I'm excited to help build on their success. Plus, I enjoy a good lobster roll."
Says Cawley: "Dave's one of the top creative ad people I've ever known. He's solved complex, strategic problems for huge brands. Has 60-plus combined One Show Pencils and Cannes Lions across a range of clients, categories and agencies. On top of the fact, he's just a darn nice human being. At the end of the day, I want HLG to rank among the best small creative agencies in America. This is another step toward in that direction."
Lowe will start work immediately on every brand at the agency, including Envestnet, Plymouth Rock Assurance, Abnormal Security, Computershare, Lawn Doctor, Union Home Mortgage, Bent Water Beer and others. A longtime Chicago resident, Loew will also look to establish a footprint for HLG in that market while working hybrid (in-person and remote) at HLG's downtown Boston office.
Source: HeyLet'sGo