73 million receipts are printed monthly in Argentina and most of them are discarded automatically without taking into account the time that it takes for the planet to generate the resources that are used to print them.
That is why for the new HSBC sustainability campaign "Let´s make the planet not pay the cost", the agency highlighted the unnecessary use of resources through an animated spot directed by Javier Lourenço from BITT Animation. The campaign also has communication in the branches which includes the modification of the ATM screens and OOH made out of discarded tickets.  
"The bank´s plan involves actions that go from the reduction of its own carbon footprint to the support of small, medium and large clients in the financing of the projects for their own transition to a more sustainable economy. Every change count, no matter how big or small. In that sense, we wanted to work on a daily reality of ATM users which is the unnecessary ticket printing. If we print only when it's necessary, we are saving valuable resources for all of us" commented Nicolás Vara and Ignacio Flotta, ECDs.

"In HSBC we are convinced that as a brand, we have a very important role to generate awareness over social relevant themes. With this campaign specifically, we are willing to generate awareness showing that with a small change in our daily habits, we can generate a responsible use of paper. This initiative is part of an overall plan that reflects our commitment with a more sustainable future", Julia Lois HSBC Marketing Head Retail Banking commented.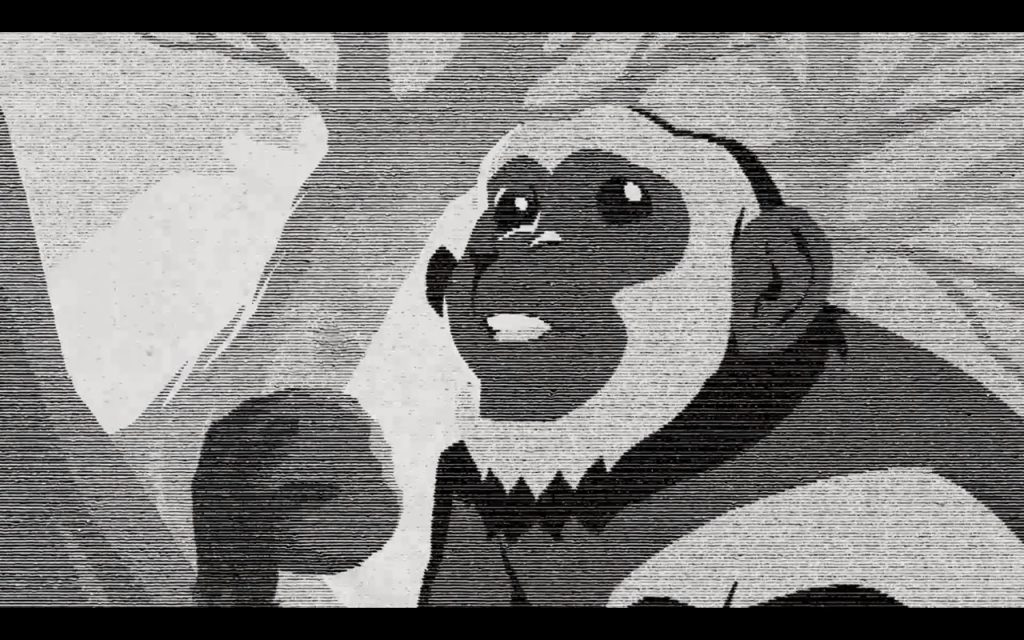 "In HSBC Argentina we are developing a sustainable products portfolio bringing to the country all the knowledge and experience that we have been developing in the more advanced and successful countries on this theme and also presenting the A business plan for the planet platform to support our customers in their own transition to a more sustainable model. We are still backing up initiatives that identify themselves with our commitment to a more sustainable and responsible future and in this setting the Fundación Vida Silvestre Argentina is still active in joint preservation actions, reforestation, sustainable livestock farming, recycling, separated wastes and programmes with the different NGOs and foundations", says Nicolás Limongelli, Corporate Sustainability Director of HSBC Argentina. 
​
Credits
Agency: DAVID Buenos Aires

Client: HSBC  
Campaign: HSBC Sustainability
Global CCO: Pancho Cassis
Global COO: Sylvia Panico
Global PR Director: Sandra Azedo
Regional MD: Emanuel Abeijon
ECD: Nicolas Vara, Ignacio Florra
CD: Matias Paglieri, Gaston Duran
Copywriter: Sabrina Henry, Agustin Aiassa
Art Director: Luiz Felipe Jaeger, Julian Tedesco
Head of Production: Jimena Oliva
Producer: Agustina Perez Ponce
General Account Director: Justina Lioy Lupis
Account Supervisor: Eugenia Iglesias
Head of strategy: Manolo Jofré
Strategy Director: Florencia Herrero
Strategist: Clara Noussan
Client Approval: Julia Lois, Veronica Groppa, Nicolas Limongelli,Nadia Lezcano, Carolina Scarampi, Victoria Tatti
Production Company: BITT
Director: Javier Lourenco
VFX Supervisor: Cristian Morales
Art Direction: Alvaro Ortega Bianchi
3D Lead: Federico Gómez Valdez
EP: Guadalupe Tellado
Head of Production: Mariela Fabregas/Pilar Ramirez
Coordination: Mailén Gayoso
Animation 2D: Mutante TV
3D: BITT
Compositing: BITT
Sound FX: Bamba Music
Music: Leo Sujatovich 
Source: David