Definition, the multi award-winning reputation management, PR and communications specialist, has been appointed as the official media relations agency for Dry January 2022, supporting Alcohol Change UK, the charity behind the behavioural change campaign.
The agency, which has a wealth of experience working with local and national charities, will deliver the national media relations strategy for the campaign, helping all those who sign up to take control of their drinking and feel happier and healthier.
Millions of people suffer from worsened mental and physical health every day as a result of harmful drinking. With celebrity ambassadors including Made in Chelsea's Caggie Dunlop, Alcohol Change UK works for a society that is free from the serious harm caused by alcohol.
Through a targeted data-led media relations campaign, Definition will be promoting Dry January through the charity's 'Get your 'you' back' campaign, increasing understanding that taking part in Dry January means downloading the free Try Dry app or signing up for coaching emails which can double your chance of having a totally alcohol-free month.
This will include driving traffic to the website and encouraging downloads of the charity's free Try Dry app while reaching new audiences – particularly young men.
Definition's Health and Charity division has created and delivered award-winning campaigns for the NHS, national and local charities, government departments, not-for-profit organisations, national care providers and social change projects. The agency's health communications experts focus on raising awareness of topical issues along with changing opinions and perceptions in order to drive and deliver real change.
The agency has won 26 new clients during 2021 – many of which have been part of the consultancy's Health and Charity division – including national recycling charity WRAP, where work included promoting its Love Your Clothes initiative to help change the way UK consumers buy, use and dispose of their clothing.
The run of successful wins come at a time of significant growth for the agency, which has tripled its annual revenues and client portfolio in the last 12 months following a run of acquisitions to broaden the agency's wider service offering.
The new offering includes SEO and inbound marketing along with video and animation production which form part of the Group's insideout communications™ delivery model for major brands, business leaders, member organisations and Government. These additional capabilities boost the Group's ability to deliver lead generation and content marketing alongside strategic brand creation, reputation management, social media and employee engagement services.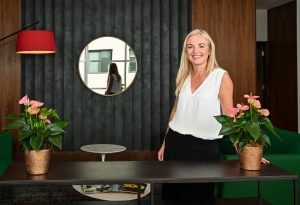 Louise Vaughan, Managing Director of Definition, said: 
"We're proud to support charities and health organisations in making a genuine difference to people's lives. Dry January is a well-designed behaviour change campaign which offers people the chance for a total reset and to see some amazing benefits like better sleep, a fuller wallet, more energy, and a calmer mind.  Dry January also helps people to cut down longer-term, with independent research finding that 70% of participants are still drinking more healthily six months later. We're honoured to be leading on the promotion of such a vital initiative and are excited to generate some excellent results for the charity."
Originally founded in 2006, Definition has a presence in London, Leeds, Dubai and South Africa, and, following a series of acquisitions – including TopLine Film, redhouse and W&P – in the last 12 months is one of the UK's largest independent consultancies, with a turnover of £5.5M. 
Definition ranks in the Top 5 specialist B2B PR & communications agencies in the UK* and, across the Definition Group, boasts a combined tally of more than 400 UK and international awards covering a wide range of work in corporate communications. The group is focused on continued strategic growth across its four core service divisions spanning health, wellness and charity; business services; maritime and transport. 
Source: Definition