Dentsu Aegis Network has appointed Nick McCarthy to lead its Global Technology Alliances for the EMEA region.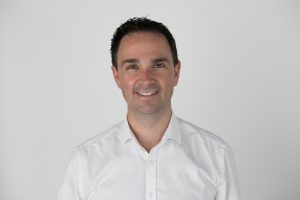 Established to bring all Dentsu Aegis Network's (DAN) technology expertise together, the new team will facilitate the creation of more integrated and scaled opportunities for clients, helping them deliver a total customer experience across all the interactions a person has with a brand. The team sits within the EMEA Growth Platform, which comprises the sales and marketing teams, led by Margaret Wagner, the EMEA Chief Growth Officer for Merkle and DAN's CRM Line of Business.
The EMEA Alliances Director role has been created to develop an integrated business strategy with key partners, primarily Adobe, Salesforce and Google, to help clients realise value from their technology investments. It brings vital expertise and a deeper focus on enabling technology platforms, helping clients drive further automation and multi-channel connectivity throughout the customer journey.
Nick joined DAN-owned agency Merkle in 2017 as SVP EMEA Data Solutions with responsibility for the creation and commercialisation of Merkle's data products and partnerships in the EMEA region. He has diverse global and cross industry sector expertise in senior leadership roles across marketing services, media and digital businesses and well as leadership roles within client organisations.
Margaret Wagner, Chief Growth Officer EMEA, Merkle and the CRM Line of Business, said: "With expertise in strategy, sales and delivery of data driven solutions, Nick brings a strong complement of skills to the EMEA Global Tech Alliances team. Our alignment with strategic technology partners is a fundamental to accelerating our growth through technology and is crucial to delivering profitable outcomes for out clients. Nick is a fantastic choice to lead these partnerships in our fast growing EMEA business.
Nick McCarthy, EMEA Alliances Director, DAN Global Technology Alliances, said: "Technology partners are a critical element in helping clients realise value from their investments in marketing, data and technology, powering the customer experience and driving business returns. I am excited to able to work to across Dentsu's extensive EMEA expertise to deepen our alliance partnerships and broaden the value we provide for clients."
Source: Dentsu Aegis Network