Design Bridge are pleased to announce the appointment of three new Creative Directors to the international design agency's Amsterdam Studio: Nik Bedford, Dan Bull and Carla Traini. Nik joins from Cowan Singapore where he has been Creative Director for 6 years, Dan has been running his own creative consultancy for almost a decade, and Carla joined earlier in the year after working in Paris at agencies including Landor and FutureBrand.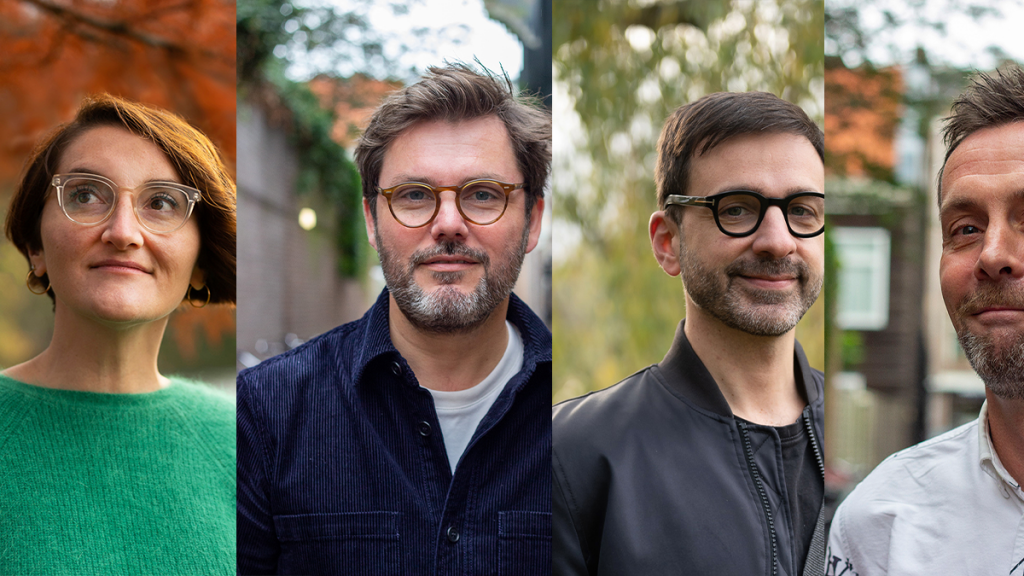 "Investing in and developing international and diverse talent is more important than ever right now, and I am delighted Nik, Dan and Carla have joined the Studio." Frank Nas, Managing Director of Design Bridge Amsterdam, continued, "2020 has been challenging for the creative industry and for many of our clients, but by bringing fresh thinking and broader skills to the team we can continue to build on our strong foundations."
The trio will form a new creative leadership team for Design Bridge in Amsterdam alongside Fabio Milito, who joined as Design Director in 2014 from Robilant Associati in Milan and was promoted to Creative Director last year, working in close collaboration with Emma Follett, Design Bridge's Chief Creative Officer.
Frank Nas continued, "Each of our Creative Directors brings something different to the team. They have already brought a new energy to the Studio and I'm looking forward to working with them to drive the business forwards."   

Emma Follett, Chief Creative Officer of Design Bridge, said of the new team structure, "We have homegrown talent and a strong commercial mindset in Fabio, Carla's knowledge in cultural anthropology complements her background in crafting beauty and luxury brands, Nik has a unique global perspective plus extensive experience in FMCG, and Dan brings his entrepreneurial spirit and branding expertise in print and digital to the team. Whether it's re-defining big global brands, working on smaller projects for local clients, or mentoring members of the team, we have a brilliant creative leadership team in place who will push creative boundaries and ensure the continued success for our clients in Amsterdam and beyond."
Source: Design Bridge