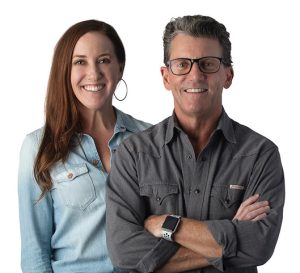 Destination marketing experts Jeff Burghardt and Nicole Doré have joined independent agency 62ABOVE, according to Indra Gardiner Bowers, CEO of the agency. 
62ABOVE's Founder and Chief Relationship Officer, Jon Bailey adds, "Adding two professionals with this level of renown and expertise in tourism marketing is a big step forward for our agency". Burghardt will be Senior Director, Accounts & Strategy and Doré will be Design Director effective immediately. 
The team brings four clients that will be added to the agency roster including Visit Carmel-by-the-Sea, Go Lake Havasu, Pebble Beach Concours d'Elegance and The Tickle Pink Inn.
Burghardt spent the last two years as Vice President, Destination Marketing & Creative Strategy at Madden Media. In addition, he brings extensive marketing experience spending 10 years as President and Creative Director of Burghardt+Doré Advertising in Carmel-by-the-Sea. He also spent 10 years as President and Account Director at Anda-Burghardt in Monterey, Calif., Account Director at Smith-Bowen Advertising and began his career serving as Marketing Director and Public Relations Director with the GAP in San Francisco.
Doré's background includes two years at Madden Media as Creative Director following 10 years as Creative Director & Partner at Burghardt+Doré. She was Owner & Art Director at Doré Design and was Graphic Designer at Anda-Burghardt.
Source: 62ABOVE