Dirt & Glory Media announce the launch of the Protect campaign and the Protector Parka on behalf of luxury expedition clothing brand Shackleton.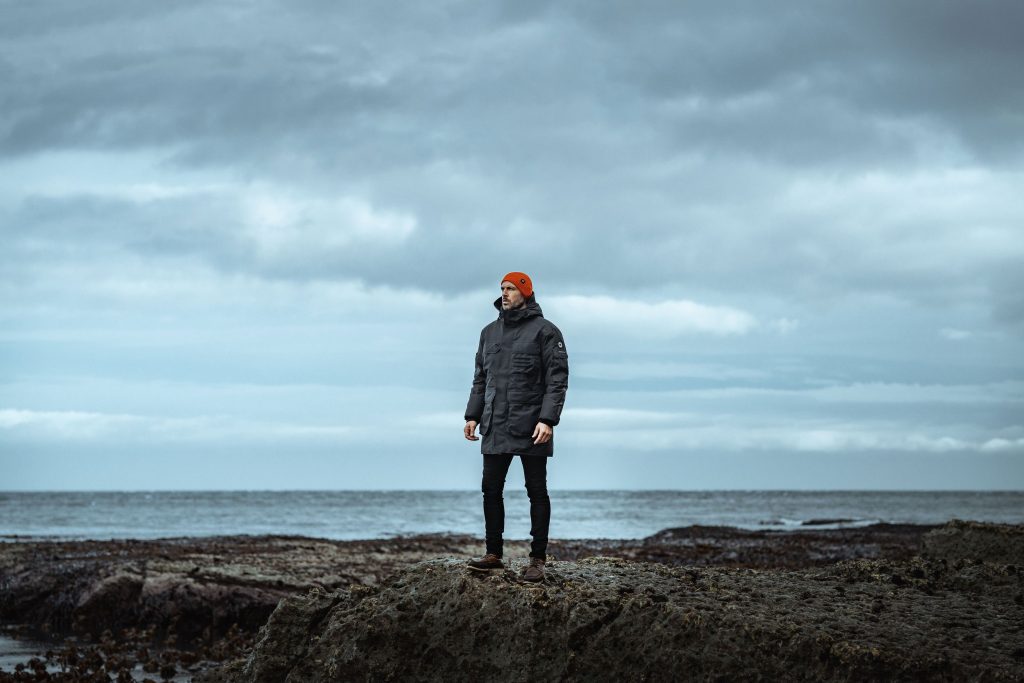 Shackleton designs and develops performance apparel for people living and working in the world's extremes. Driven by exploration and innovation, the company is built on the values of polar titan Sir Ernest Shackleton and exists to inspire people to live courageously. Apparel is designed in London and manufactured in the UK, Italy and around the world. Shackleton is a fur-free brand and only works with selected RDS down suppliers. Shackleton was founded in 2016 by Martin Brooks and Ian Holdcroft.
"It's incredible to start the year launching such a purposeful campaign on behalf of Shackleton. The Protector Parka is a huge milestone in the development of sustainable expedition grade equipment, and it's fitting that Shackleton has brought this to market. There is so much more to come this year around this product, partnership and campaign. Watch this space." says Dirt & Glory Media Founder and Managing Director, Nigel Brown.
Shackleton, in partnership with Blue Marine Foundation (BLUE), has developed the Antarctic Protector Parka, the world's first expedition-grade parka engineered from 100% recycled fabrics. Post-consumer plastic bottles have been recycled and repurposed to create the fully waterproof shell and RDS-certified 95/5 800-fill goose down provides insulation down to -25oC.
The Antarctic Protector Parka has been developed for BLUE's field operatives working in Antarctica's coastal zones which combine some of the wettest, windiest and coldest conditions anywhere in the world.
"​These notorious conditions set the standard for which all our apparel is developed to perform", says Martin Brooks, Co-Founder of Shackleton. "W​ e design and engineer expedition-grade apparel for people living and working in the most extreme environments. For Antarctica's coast, that means seam-sealed waterproofing of minimum 20,000 H/H and insulation to minus 25​oC.​ We believe the Protector is the first jacket to hit this performance standard using fully recycled fabrics.
The Antarctica Protector Parka is strictly limited to 100 units and Shackleton will donate £100 to BLUE for every jacket sold.
The Protector Parka collaboration is part of a wider partnership between Shackleton and BLUE to campaign for the protection of Antarctica. Antarctica's coast i​ s under serious threat: as global warming melts the ice and the waters become more accessible, pressure is mounting from industrial fishing fleets, mining operations and unregulated tourism, threatening vital feeding grounds and habitats for thousands of species.
"Antarctica is our spiritual home – it's where Sir Ernest Shackleton made his name as a polar explorer over a century ago and where our expedition-grade apparel is tested and used today. ​I've seen Antarctica's jaw-dropping coastal zones first-hand," says Shackleton co-founder Martin Brooks, 'but these crucial environments are under threat in many ways, from over-fishing to mining. The only way to protect and preserve them from further human damage is to grant them the comprehensive MPA (Marine Protected Area) status they so obviously need and deserve."
'​"It's even more special to announce this partnership with BLUE on the 99th anniversary of Ernest Shackleton's death on January 5th 1922. If The Boss were alive today, we're sure he'd be doing his utmost to preserve this last great wilderness.'
Source: Dirt & Glory