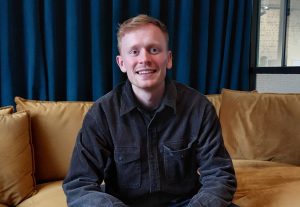 DLMDD, the creative sound branding agency, today announces the appointment of Rowan Woollcombe as Business Development Manager, who will focus on inspiring new client partnerships for brands looking to develop their identities in sound.  
He will be responsible for driving business growth across new and existing sectors, building meaningful partnerships with both agencies and brands, and championing DLMDD's innovative and specialist sonic branding products across the world.
Woollcombe joins DLMDD from Future Factory, the specialist lead generation company, where he spent two years generating new business for a variety of agencies across numerous disciplines, including marketing, PR, digital product, production and experiential.
Rowan Woollcombe comments: 
"I have always been passionate about music and fascinated about the way that brands can reach audiences through sound. Joining DLMDD felt like the perfect opportunity to combine my skills in business development with an industry on an exciting trajectory. In recent years sonic branding has become an increasingly important facet within brand building and DLMDD are at the forefront of this movement."
Max De Lucia, co-founder of DLMDD, comments: 
"Our mission is to make brands famous by bridging the magic of sound with the science of human connection. Rowan joins us at an exciting time for the business as we embark on an important year of growth. We want our brand and agency partners to achieve the extraordinary with sound and we are delighted that Rowan will be a part of this journey."
Source: DLMDD