Former BBH Creative Partner and Grey ECD, Dominic Goldman, is joining Above+Beyond as the agency's Executive Creative Director.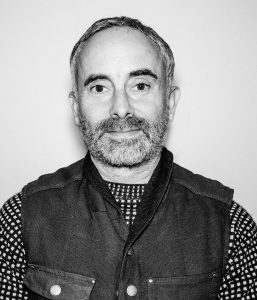 Goldman began his career as a digital creative at Media Arts and went on to create integrated work for agencies in Asia and the US including Ogilvy and Goodby, Silverstein & Partners.
He joined BBH London in 2007, delivering work such as Barnardo's 'Break the Cycle', ASOS 'Urban Tour' and Audi 'Birth''. In the eight years Goldman was at BBH, the agency won Agency of the Year twice, was Digital Agency of the Year at the Webbys and was the IPA Agency of the Year for Effectiveness.
Goldman was hired by Grey London in 2015 as deputy executive director, and was later promoted to ECD. Creative highlights during his time at Grey included the 2017 Lucozade Sport film that told the life story of Anthony Joshua, the Bose 'Get Closer' campaign and the iconic Tate Britain work.
At Above+Beyond, Goldman will be part of the management team, reporting to Zaid Al-Zaidy, CEO, and working alongside Tom Bedwell, Managing Director, and David Frymann, Strategy Partner.
David Billing, Group Chief Creative Officer of The Beyond Collective will be handing over the creative reins of Above+Beyond to Goldman, and will focus on growing opportunities within the wider group. 
Zaid Al-Zaidy, Group CEO of The Beyond Collective and CEO of Above+Beyond, said:
"We're delighted to have concluded our [virtual] search for a world class creative leader to take the creative helm at Above+Beyond. The world that is unfurling before us is going to be fiercely competitive for all agencies and demand the very best. In Dom, we have found someone with a creative ambition and reputation that is second to none. He has produced modern award-winning work, both locally and internationally, for some of the world's most iconic agencies and brands. Dom joins an already formidable and lovely team with a wonderful set of clients. We can't wait for this next chapter in our journey."
On his move to Above+Beyond, Dom said: "It's been quite a year so far for everyone. I feel very excited to be joining this ambitious, independent and talented group of people."
Source: Above+Beyond