Leading independent media and marketing consultancy Ebiquity plc today announced the appointment of Cormac Loughran to the newly-created role of New Business and Marketing Director.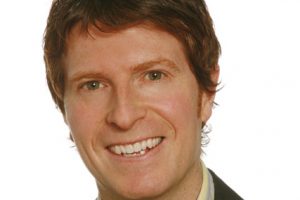 His appointment is part of an ongoing restructure to support new CEO Nick Waters' strategic vision for growth based on deeper client relationships, scaling existing products and developing new forward-looking services in an accelerating digital economy.
Loughran brings significant experience, having driven growth in media agencies, led client-side marketing, and consulted for a series of start-ups.
He began his career as a planner at BBH, before senior roles at HMV, business development director at MEC and CMO at Dentsu Aegis Network.
He has consulted for several VC-backed businesses in the fields of AI, machine learning, esports and data and was co-chair of the IPA's New Business and Marketing Group.
Nick Waters, CEO Ebiquity plc, said: "I am delighted to bring Cormac into the group.  He brings an extensive knowledge of the media industry, and his career experience with agencies, brand owners, and digital businesses gives him a fully rounded view that is rare to find. "His arrival will help focus our growth and marketing agenda."
Cormac Loughran, said: "I'm thrilled to have the opportunity to work with Nick and the team at this time of rapid and seismic industry change. Ebiquity is uniquely placed at the intersection of data and technology to unlock transformative value for clients. Their reputation is built on a well-founded trust, authenticity, expertise and an unparalleled record of delivery for their client partners."
Source: Ebiquity