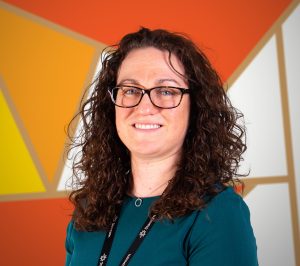 Starcom, part of Publicis Media, today announced the promotion of Emma Morris to the role of Head of Investment.
Previously Managing Partner overseeing investment for the agency's dedicated Samsung team (One Publicis Team Samsung), Emma will now be responsible for all media investment on behalf of all Starcom clients in the UK, overseeing a team of 80 people.
In her new role, Emma joins the leadership team of PMX (Publicis Media's central trading and investment practice), reporting into UK CEO Steve Bignell, whilst also working closely with Starcom CEO, Nadine Young and the rest of the agency's leadership team. She replaces John Heather who was promoted to the new role of Head of Trading, PMX, earlier this year.
Emma has worked for Starcom for the last two decades. Starting with the agency in 2002 as a TV Planner/Buyer, she has moved up the ladder and developed her expertise through numerous positions such as Head of AV and Client Investment Director.
Steve Bignell, CEO, Publicis Media Exchange UK said: "Emma has done a brilliant job over the past 20 years leading the One Publicis Team Samsung's investment team, so this couldn't be more thoroughly deserved. Her wealth of experience across all areas of media buying and unwavering enthusiasm to deliver for clients make her a huge asset to both the agency and the PMX leadership team."
Emma Morris, Head of Investment at Starcom UK said: "The team in Starcom has some of the best in the industry, so I feel really honoured to step into this new role and am excited about what's ahead. I also can't wait to work even more closely with Steve and the rest of the PMX team to deliver even more meaningful results for our clients."
Nadine Young, CEO, Starcom UK said: "Emma has already proven to be amazing within our agency and in her field, it's no wonder she was listed as one of the industry's top media buyers last year. She is determined to succeed, always puts her best foot forward, and is constantly challenging our agency to do and be better, whether through promoting stronger partner relationships or her commitment to our DEI team. She is the perfect person to lead our investment team to deliver even more incredible work for our clients."
Source: Starcom