eve sleep, the online sleep wellness brand, will be giving TV viewers the ultimate throwback as they remind the nation of a time when TV broadcasting came to an end each night.
In their latest advertising campaign launching on Channel4 on Sunday 1st November, eve sleep will bring back to life the highly recognisable 'Test Card F' that used to appear at the end of programming each night, in a bid to encourage the nation to switch off their mind and bodies and start winding down for bed. The original 'Test Card F' was first aired on BBC2 on 2 July 1967 and made its last appearance on 4th October 1997, when programming moved to 24hrs.
The eve sleep test card will air just before 11pm when most viewers are thinking about turning in for the night. It features a young girl taking the centre spot, highlighting some of the key sleep challenges facing people when it comes to switching off from your day. Surrounded by the familiar 'test card' colour bar, she will be accompanied by her very own eve sloth toy in the place of the original 'clown rag doll'.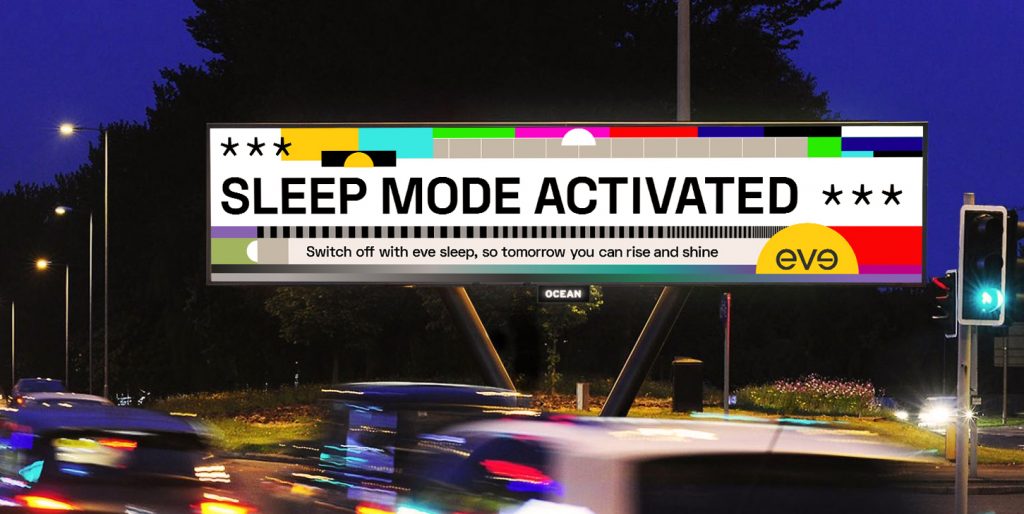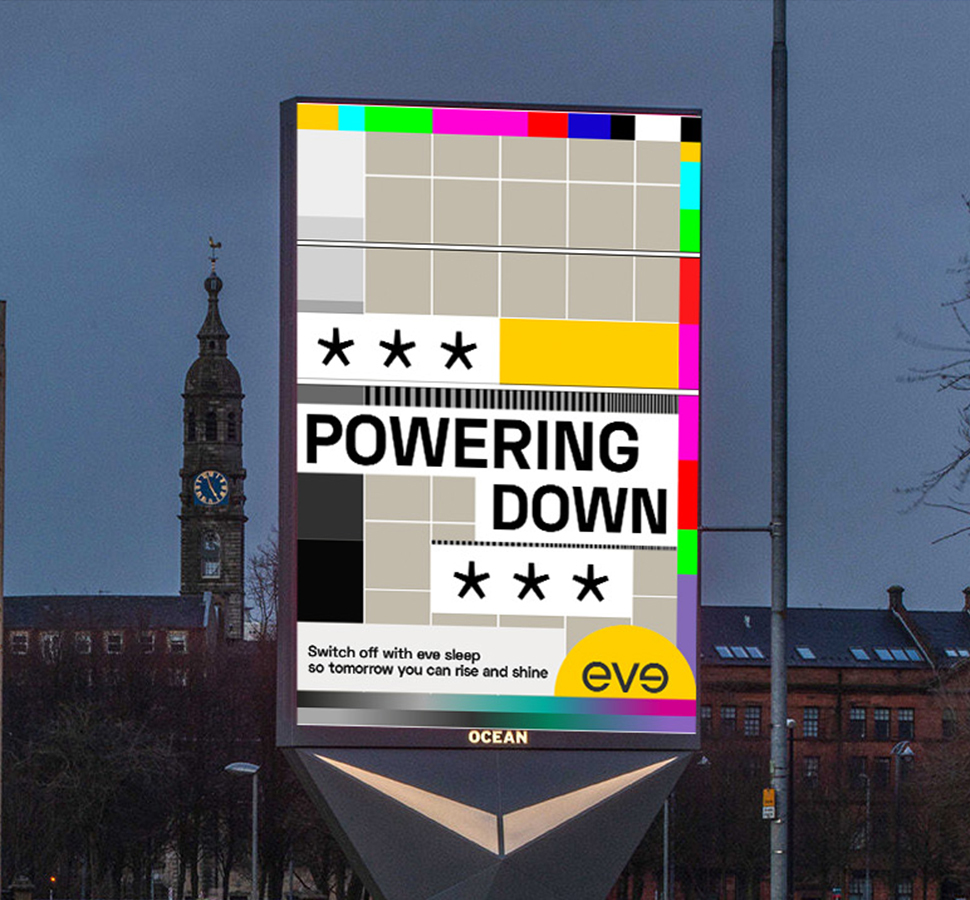 With a recent survey commissioned by eve sleep revealing that for one in four Brits, quality of sleep is worse than ever, as they are kept up by worries and the change in their life and work routine, switching off before bed is getting harder and harder. This is only exacerbated by the 'always on' stream of tempting content we now face across our multiple connected devices.
Running every Sunday night until 25th April 2021, the test card adverts will transition over the weeks depicting a mini sleep series on our screens. They will address the impact of blue light on disturbing our REM, the soothing tones of white noise for nodding off, a reminder of the importance of comfort and support for our aching bodies, and introduce natural sounds that can allow us to unwind. The 'rest' will then be up to viewers.
Helping the brand dream up and reimagine 'Test Card F' was independent creative agency Creature with media planning & buying agency, Goodstuff managing the strategic placement and timing of the advert, at bedtime on a Sunday night. Eve sleep's retained digital marketing agency Croud led on the campaign's digital presence extending the switch-off messaging across devices.
As well as broadcast TV, the eve test card will be expanded across Channel 4's streaming service All 4, as well as the broadcaster's social channels, encouraging users to give late-night scrolling a miss for the night.
Outdoor advertising is also being used by the sleep wellness brand, who will be powering down and sending digital billboards across the country into 'sleep-mode' in 18 key city centre locations every Sunday night between 10pm & 11pm from now to April.
And Eve sleep will be tackling bedtime casual gaming, by popping up on the screens of popular gaming apps including Candy Crush, Pet Rescue and Farm Heroes with a gentle reminder that it's time to hit the hay.
Making sure the brand is truly supporting their customers when it comes to switching off, the evesleep.co.uk homepage will also be winding down for the night, encouraging visitors to swap their screens for sleep each Sunday.
Caroline Smith, Creative Director, eve sleep commented: "The inability to switch off from never-ending content and news, along with the complete upheaval in our daily routines is having an ever greater impact on our sleep. Sleep is a key pillar of health and wellness and our intention is that through resurrecting this historic British bedtime symbol, we can encourage the nation to turn off their devices to unwind, helping everybody get the sleep they need to rise and shine."
Ben Middleton, Chief Creative Officer at Creature added: "The world can feel utterly relentless at the moment, and switching off has never been less fashionable, or more important. Fortunately, in eve sleep, we've found people whose creative ambition and desire to get a good night's sleep matched our own – and we bloody love the work we've made together."
Gabriela Kerezova, Planning Director at GoodStuff said: "As eve's long-standing media partner we're committed to cementing eve sleep as the owners of Sunday Night Switch off. That's why this all encompassing activity with Channel 4 is right for this campaign. Not only will the ad feature first in break at 11pm every Sunday night, we'll also tap into those second screening via Channel 4's digital and social platforms."
Max Whiting, Client Strategy Director at Croud commented: "Eve's reinvention of the iconic 'Test Card F' is sure to capture the imagination of audiences, and we're delighted to be leading on the digital roll-out of the campaign. By taking a joined-up, data-driven approach, we'll ensure the imaginative TV ad is translated effectively for social and video channels, enabling eve to tap into additional audiences, as well as reengaging with viewers across devices and platforms."
Chris Braithwaite, Agency and Client Sales Leader, Channel 4 said: "We're pleased to be the broadcast partner for this nostalgic campaign that's all about the importance of sleep wellness and encouraging downtime from devices at bedtime, which is why we've amplified it across All 4 and social."
Source: Creature