Full service content marketing agency, HDY Agency, has strengthened and expanded its senior team after appointing its first Chief Operating Officer, Andy Herbert.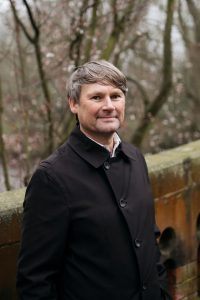 Bringing more than 15 years of executive management experience, Andy joins the HDY Agency to support its managing directors and co-founders with their vision of expanding the agency.
HDY Agency was co-founded by Global broadcaster Ed James and accomplished marketeer Angel Gaskell in 2018. The Birmingham-based agency, which boasts an international portfolio of clients, is set to celebrate its best financial year on record after securing £1 million worth of new business during the first UK lockdown.
The agency now plans to expand with Andy Herbert joining the team to strengthen HDY's proposition. Prior to his role at HDY, Andy held a number of high-profile executive roles including Operations Director at McCann and Head of Creative Services and Talent at Cogent.
Commenting on his appointment, Andy Herbert, said: "Joining a rapidly growing agency like HDY that's already making waves in the industry is a fantastic opportunity.
"I'm passionate about the success of agencies and know that agency structure and operations is the core of business performance. I'm looking forward to working with the team and supporting Angel and Ed as they look to attract and retain outstanding creative talent."
Beauty industry veteran and HDY's non-executive chairman, Geoff Percy said: "Appointing our first Chief Operating Officer is a big milestone moment for us as an agency. I'm delighted to welcome Andy to our dynamic and diverse team of creatives as we look to drive the business forward.
"In just two and a half years, we've grown from a small team of one full-time employee to 25 of some of the best creative minds in the country. We're now focussed on our next phase of growth and strengthening our senior management team is the best way to futureproof our success."
Specialising in developing creative campaigns, amplifying social moments, crafting killer strategies and making stand-out content, HDY spans a full spectrum of services and expertise including digital, social media and email marketing, design, brand development, PR, experiential, influencer marketing and search engine optimisation.
Source: HDY Agency