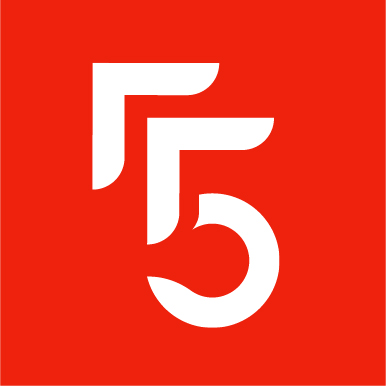 The MarTech consultancy reports over 30% growth in revenue in 2022 and strengthens its commitment to privacy-centric advanced data solutions with brand refresh.
fifty-five, a global MarTech consultancy that empowers brands to unite and fully optimize siloed data across all channels to drive business results, today unveiled record setting growth for 2022 and an expanded suite of offerings to help companies drive data-driven privacy-centric solutions. This evolution comes with a new visual identity and website at www.fifty-five.com.
fifty-five's U.S. arm increased revenue by 400% over the last two years and the company reported revenue growth of more than 30% globally in 2022. Driven by client demand for data expertise, the firm continues to recruit – with 50 new hires globally since the beginning of 2023 – and is projected to meet aggressive growth targets this year. Since its founding in 2010, the company has grown rapidly to become a leader in marketing and technology consulting, advising over 400 active clients amid constantly evolving privacy regulations and compliance issues within the industry. The data company now operates in New York, Paris, London, Geneva, Milan, Shanghai, Hong Kong, Shenzhen, Taipei and Singapore.
"fifty-five is paving the way for our clients as they look to adopt new advanced data-driven solutions to augment marketing strategies in today's privacy-first environment," said Hugo Loriot, partner at fifty-five U.S. "fifty-five has been a pioneer in the use of data from the get-go, and we continue to view data holistically and anticipate trends that are shaping the digital ecosystem of tomorrow. It is this ability to innovate that sets us apart and allows our clients to excel in today's multi-channel and connected world. We are extremely proud of the progress we have made over the last 13 years, and our brand refresh reflects our modernized image, fit for our next era."
fifty-five's expanded product offering will continue to help brands analyze their data holistically and revolves around the consultancy's core business: data and AI. Divided into four blocks of services, fifty-five's expertise is built around:

Strategy consulting, including management of internal organization and skills development for its clients.
Cloud services, with support for data engineering (infrastructure and DataOps), but also for data science projects (algorithms, development of customized AI systems, etc.) and data governance.
Media consulting, including cookieless measurement strategies, marketing mix models and incrementality testing
Customer experience, including privacy-first strategies, conversion rate optimization, and the implementation of customer data platforms (CDP).
In addition to its commitment to continued innovation in its core business offering, fifty-five is also continuing to produce new quantifiable data on the green-impact of marketing campaigns to drive change within the industry.

According to estimates from an open source study published by fifty-five in 2022, a single digital campaign can generate more than 70 tons of CO2eq, the equivalent of the carbon footprint of about seven people for a year. Global warming due to human activity requires all businesses to reduce their carbon footprint. However, the reality of this situation faces a major obstacle: the lack of accurate and reliable data on the real carbon "cost" of goods and services.
As part of its CO2 reduction commitment, the consultancy also pledges to raise awareness and train all of its employees on understanding energy and climate constraints and solutions in terms of digital sobriety, eco-design and digital accessibility.
Source: fifty-five