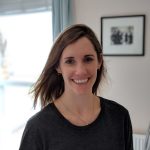 – Elisabeth Yates joins deposit alternative provider flatfair as head of marketing
– Yates has previously held senior roles at William Hill and Google
– Hire continues rapid growth for one of London's fastest-growing start-ups
flatfair, a payment technology company that allows tenants to instantly rent a home with just their debit card, has appointed Elisabeth Yates as head of marketing, as the company continues to scale up.
Yates joins flatfair from William Hill, where she was senior strategy manager for online gaming.
Yates previously spent time at Google as marketing campaign manager, where she built the marketing strategy for B2B outreach.
Yates has also worked for other household names, including Groupon and Sainsbury's, in marketing roles during her career.
At flatfair, Yates will be responsible for leading the marketing team and creating a robust and innovative strategy to support the business' ambitious goal of driving a fairer, more transparent and accessible rental market that everybody trusts. As more people in the UK are renting than ever before, a key part of the role will be educating tenants, landlords and partners on today's rental market to ensure that they make the best decisions for their needs.
flatfair also recently hired Dom Gallichan, who joins from Just Eat where he was a global copywriter. Gallichan is responsible for creating the company's communication style and producing original content for flatfair, its partners and explaining the benefits of flatfair's payment technology to a wider audience.
These hires continue a period of rapid growth for flatfair, which was named London's fastest-growing start-up according to job site Otta's 2020 Rocket List.
In August 2019, flatfair raised $11m through a Series A from major investors including Index Ventures, early backers of Facebook, Skype, and Just Eat, and the founder of Transferwise.
flatfair's payment technology solution offers a safer and more streamlined approach to protecting landlords and tenants than other solutions in the market.
flatfair charges a small one-off membership fee per tenancy, equivalent to one week's rent (+VAT), and uses its open banking technology to enable tenants to instantly secure their home with just their debit card, making the process similar to checking into a hotel. This helps tenants move into a property faster, whilst removing the strain of having to pay a hefty deposit.
Tenants can also build up a rental passport profile showcasing their track record to future landlords through flatfair membership, helping to further enhance positive behaviour on both sides. Landlords also benefit from flatfair's unrivalled protection of up to 12-weeks' rent, as well as fewer void periods between tenancies.
How is flatfair different?
Unlike its competitors, flatfair is not an insurance product. Instead, flatfair is an insurance-backed payment platform that helps landlords and tenants to negotiate and settle end of tenancy charges in a fair and transparent way.
How is a dispute resolved?
flatfair offer free recovery of any additional end-of-tenancy charges, removing the stress for landlords and agents who used to have to manage this full recovery themselves. flatfair also helps improve tenant behaviour. Because flatfair tenants are scored on their behaviour, charge rates are halved compared to the rest of the market.
Franz Doerr, founder and CEO of flatfair, said:
"I'm delighted to welcome Elisabeth to flatfair at this exciting stage in the business' journey. Her wide range of experience will be key in our efforts to change the way people think about renting, as well as helping more renters avoid the burden of excessive upfront costs whilst offering more landlords unrivalled protection. Last year was a hugely exciting year of growth for flatfair, and as we continue to scale up this year I know that Elisabeth and her team will be a great asset for the company."
Elisabeth Yates, head of marketing at flatfair, said:
"flatfair's payment technology is revolutionising the way we think about renting, and I am hugely excited to start working alongside Franz and the rest of the team to transform renting. The industry is moving in the right direction, but this is a vital time for tenants, landlords and agents alike to embrace the technology that has brought so much to other aspects of our lives, and I am looking forward to collectively driving this change at flatfair."
Source: flatfair