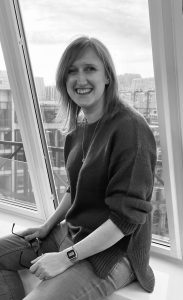 Ultimedia has appointed Hayley Bonnick as Head of Marketing. The former Big Brand Ideas marketing manager, joins the Episerver (Optmizely) specialists to grow the firm's global presence and help deliver the organisation's ambitious growth plans. The Manchester based digital agency is one of the world's leading Optimizely partners, with clients across five continents.
Marketing specialist, Hayley, brings a wealth of experience in the growth and leadership of marketing teams, following her roles at UNRVLD (formerly Kagool) and Big Brand Ideas. Having spent much of her career in the technology space, Hayley has extensive knowledge of multichannel B2B marketing in the Digital Experience Platform arena.
Ultimedia was the UK's first Optimizely Partner (formerly Episerver) and is part of The Remarkable Group, a family of digital consultancies that are recognised as global leaders. The group works with ambitious brands to deliver digital experiences with Digital Experience Platforms.
Ultimedia CEO, Craig Johnson commented on the appointment:
"I'm delighted that Hayley has joined our growing Ultimedia team. Her talent is widely regarded in the industry and her experience in the sector is second to none. Hayley's appointment will enable us to reach new audiences and communicate the great work that we do for organisations across the world wanting to get the most from the Optimizely platform.
Commenting on her new role, Hayley said, "I'm excited to be joining Ultimedia and the Remarkable Group team. I'm fortunate to have the chance to work with an incredibly talented group of people that specialise in the DXP space and complement my passion for digital and growing businesses".
Source: Ultimedia