Formroom's Campaign for House of Creed's Silver Mountain Water fragrance unites impactful, abstract design with heritage motifs in a way that feels fresh and contemporary, while spotlighting key campaign storytelling moments.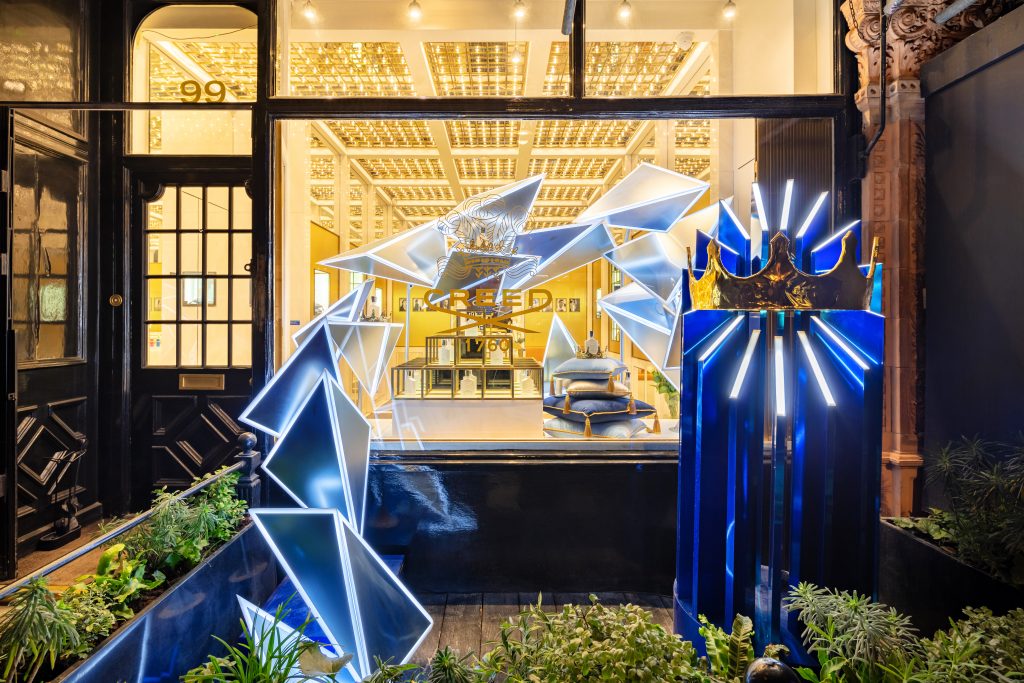 Inspired by shards of ice and fresh springs of flowing water, the display combines illumination, reflection, abstraction and geometry paired with regally opulent motifs such as oversized hammered gold crowns and stacks of plush velvet cushions in shades of blue.
Using illuminated 3D shards which travel from the shop exterior through the glass to the interior window, the design seamlessly combines product display while theatrically drawing the viewer into the Creed world. The process to produce the vinyl detailing covering each shard required multiple rounds of testing and in order to achieve the perfect balance of colour, reflection and iridescence in the display.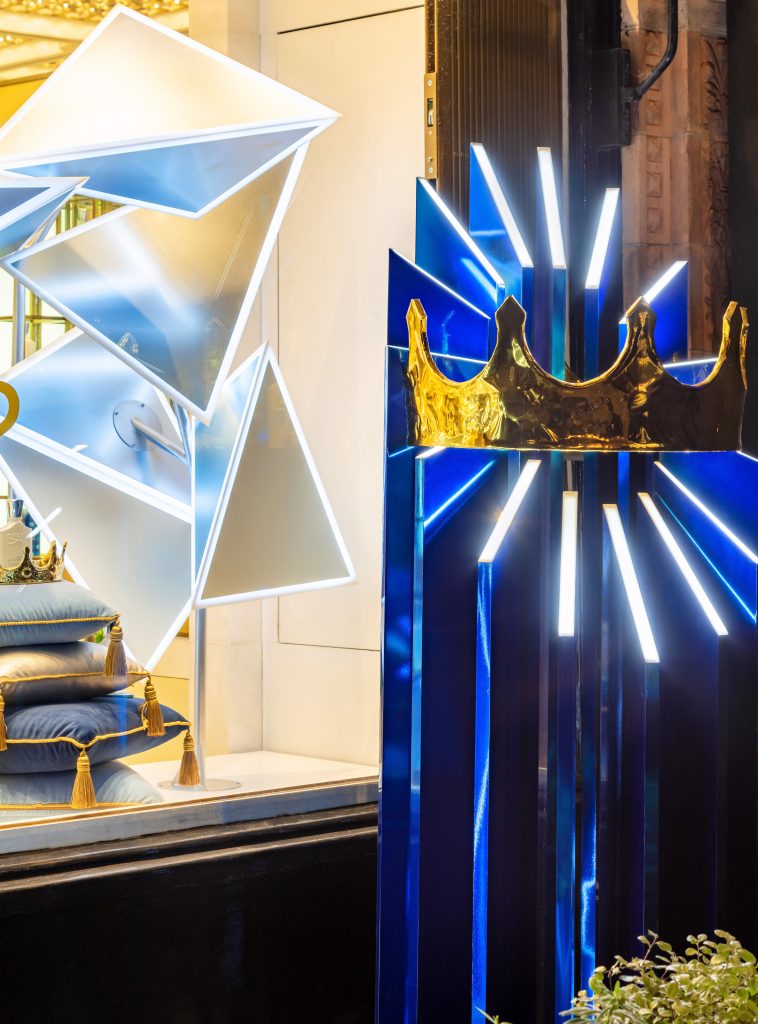 By merging contemporary and traditional materials, the display compliments some of the brands more traditional store locations, without feeling discordant with the existing architecture and the brands heritage roots. Seamlessly incorporating plinths and levelling within the design allowed the opportunity to spotlight key props and product.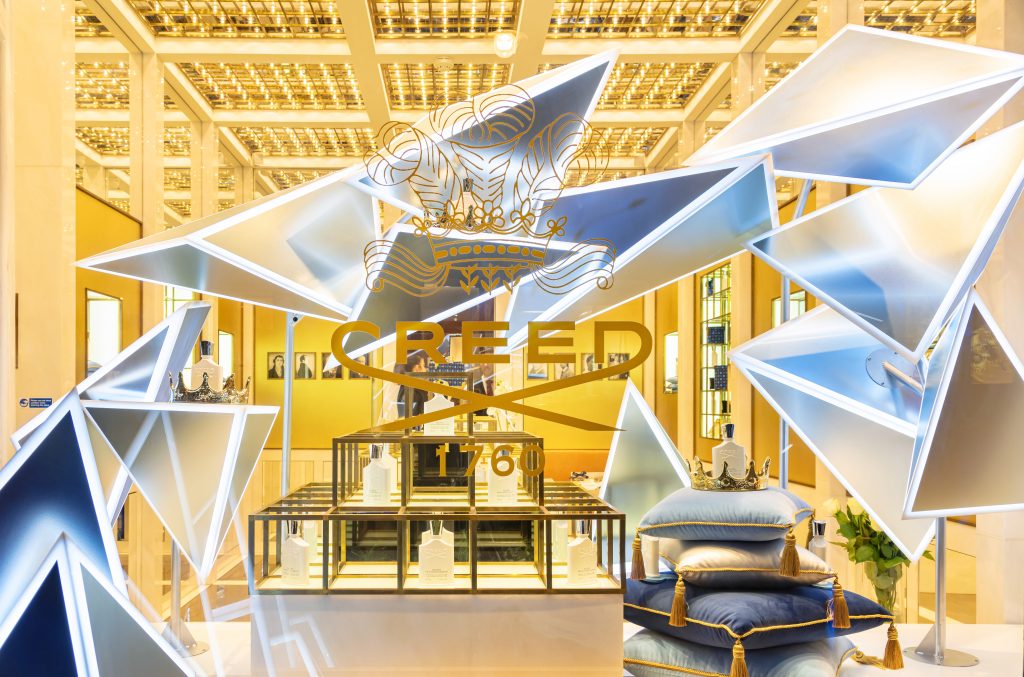 Formroom's concept for silver mountain water is installed at Creed Mount Street Boutique, across Creed's Paris stores, and at London's Regent Street flagship.
Source: Formroom