Chuck Studios, the first, global food-specialist creative production company, is relaunching and expanding its U.S. presence by naming industry veteran Daryl Devlin as Managing Director. Devlin's appointment aligns with the company's ambition to help food brands and their creative agencies bring greater distinction to how they depict food brands, an expertise Chuck Studios calls Culinary Identity.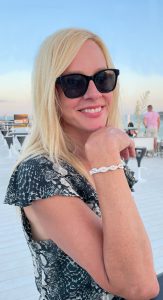 Devlin, who previously led sales for Chuck Studios in the U.S., will now focus on building the company's national presence. "It's been a long year, but with the borders opening and our advancements in production technology, we are ready to take Chuck Studios to the next level in the US," said Devlin. "In Europe, Chuck Studios is proving that our strategic approach to building and developing powerful and proprietary branding resonates with major food clients. We are on the forefront of something very special, and I couldn't be more excited."
Chuck Studios' U.S. relaunch comes at a time when companies are prioritizing the importance of having a distinct Culinary Identity, immediately recognizable product imagery that goes beyond logos and service marks and amplifies the impact and shareability of broad mass media campaigns. for CPG brands and restaurants, salient, shareable brand imagery is a cornerstone of shareable, digital and social campaigns.
In 2021, Chuck Studios shot global campaigns for brands such as 7UP, Miller Genuine Draft, McDonald's and Jacobs coffee. They also developed Culinary Identities for several food and beverage brands owned by Unilever, Heineken, KFC and Upfield. "A Culinary Identity makes a food product a distinctive brand asset," said Olaf van Gerwen, Chuck's Global Creative Director. "It codifies the depiction of the product to ensure consistency and obtain brand salience."
"Many of our clients and agency partners abide by category conventions when it comes to depiction of the product. You have no idea how often we get briefed with images of competing brands. Silly, right?," added van Gerwen. "Now that we have proven, real-life case studies in Europe, we're ready to introduce our Culinary Identity process to the U.S. market."
Van Gerwen has collaborated with Devlin for years, beyond her stint as a U.S. sales leader for the production house. Devlin has worked in production, sales and creative management throughout her career. "We're confident that her passion, and understanding of our industry and what we do, make her the perfect leader to bring our expertise to the brand managers, ad agencies and CMO's of our clients. And, let's be honest, food marketing was invented in the U.S., so it makes a lot of sense to bring an evolved way of branding food back here."
Source: Chuck Studios