Retail Directions, the global retail management software specialist, has enlisted specialist B2B technology PR consultancy, ITPR, as its UK PR partner after a successful trial.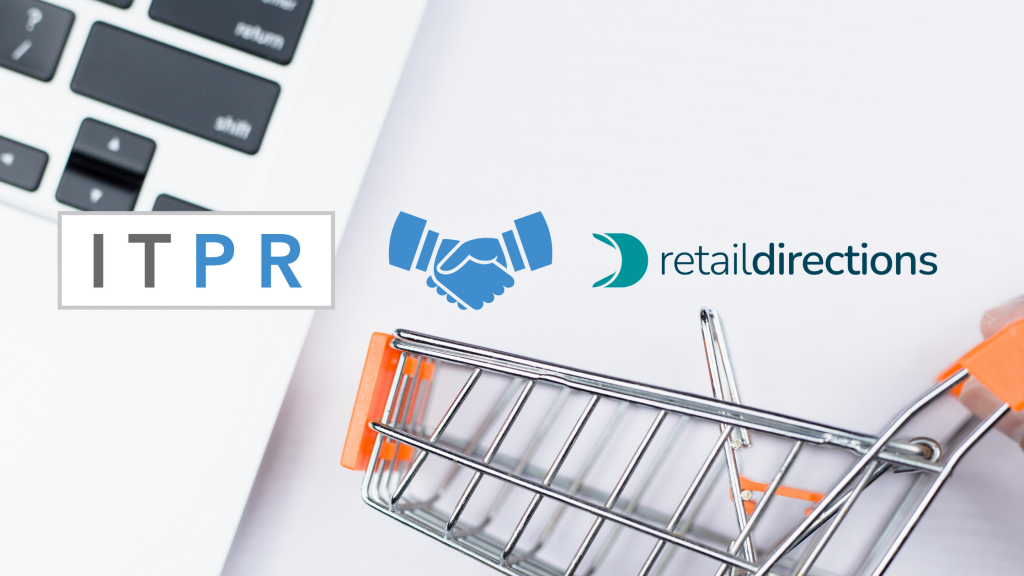 The Australian headquartered business is well established in its home country where it has 30+ years of retail technology experience, but now its sights are set on growing the business in the UK, Europe, and South Africa.
Retail Directions has partnered with ITPR to boost its presence in the UK as part of its strategic growth plans. Seasoned retail technology executive Martyn Cole, Director of Commercial Operations at Retail Directions is leading the regional expansion, and B2B technology marketeer, Polly Lambert, has been appointed as Head of Global Marketing, signalling their commitment making retail easier for UK retailers.
Speaking of the partnership with ITPR, Polly Lambert, Head of Global Marketing said,"Having B2B marketing experience on both client and agency sides of the fence, I wanted a PR agency that not only knew the retail technology space, but was also straight-talking and honest in its approach to executing and measuring the impact of a PR campaign. The early results spoke for themselves. Not only have we achieved some valuable media coverage, we are also seeing month-on-month growth of new and returning visitors to our website."
Lambert continues, "We've almost doubled the amount of website sessions in the time we've been working together, with big increases in the UK and South Africa, which are two key markets for us. We've recently launched a new website, and now we're working together on building a long-term content-based campaign as we collectively grow the Retail Directions brand in the UK."
In the first year of trading after successfully completing a management buyout in April 2021, ITPR has enjoyed success and expanded its presence to the North West under the stewardship of Managing Director, David Beesley.
Speaking of this partnership, David Beesley, Managing Director at ITPR, said, "The retail technology industry is very competitive and is why businesses like Retail Directions need the services of a specialised B2B tech PR agency to get them recognised ahead of the competition. Retail Directions' technology is all about making retail easier, so now we're on a mission to amplify this message to UK retailers so they can understand and realise the benefits of simplifying retail technology."
Unlike other retail systems, the Retail Directions platform operates around a central integrated database for fully connected, omnipresent retailing using a single source of the truth. Users of the platform benefit from simplified and future-proofed retail operations, reduced operating costs, and the capabilities to deliver seamless and personalised experiences for consumers and staff alike.
Founded in 1990, ITPR is one of the most recognised and longest-standing independent PR consultancies in the UK technology sector, with a client portfolio ranging from global enterprise software providers to some of the hottest technology startups in the UK and Europe.
Source: ITPR