Leading technology PR and marketing firm, Grammatik Agency has appointed Daisy Pledge as Account Director. Daisy joins the senior leadership team as Account Director to support the agency's growing list of global tech clients.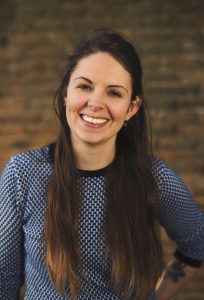 Daisy has worked in PR and Communications for over six years, with experience across a variety of industries from TV and Film, to advertising, branding and media. She also recently launched a tech startup building an app, togethAR, which uses multiplayer augmented reality games to help people connect in person at events.
Grammatik Agency is a team of PR and marketing specialists for the technology, creative and computer graphics industries. Its global roster includes VFX and creative studio Goodbye Kansas, global internet provider Expereo and motion capture suit specialist Xsens in The Netherlands.
Grammatik has worked with more than 50 clients since its inception in 2014, delivering campaigns on a retained or project basis for Autodesk, Amazon Web Services, DI4D, disguise, Google Cloud Platform, SyncSketch and many more.
Daisy's role will focus on developing client relationships, reaching new audiences and expanding Grammtik's portfolio.
Daisy said:
"The last three years of tech experimentation has not only widened my breadth of knowledge but also my yearning to learn as much as I can about different technologies. My varied work has made it clear to me that tech is always the enabler, not the innovator. It is a combination of human creativity with technology that produces groundbreaking creations – and working with Grammatik to raise the profiles of such companies is an exciting challenge to embark on."
Grammatik Agency Managing Director Glenn Matchett said:
"We're going through a sustained period of growth at Grammatik, both in terms of onboarding several exciting new clients as well as further expansion to the team. Daisy's passion for technology and marketing as well as her impressive connections makes her a great addition to our senior team at Grammatik."
Source: Grammatik Agency