Global independent creative agency GUT Miami announces new hires and promotions within its creative department, starting with the addition of Dean Paradise and Bruno Mazzotti as its newest Creative Director duo. Hailing from FCB Chicago, in their new roles, the award-winning pair will be working across the agency's clients, including RBI's Popeyes & Tim Hortons, Philadelphia Cream Cheese and more. They will report to the agency's Executive Creative Directors and Partners Juan Javier Peña Plaza and Ricardo Casal.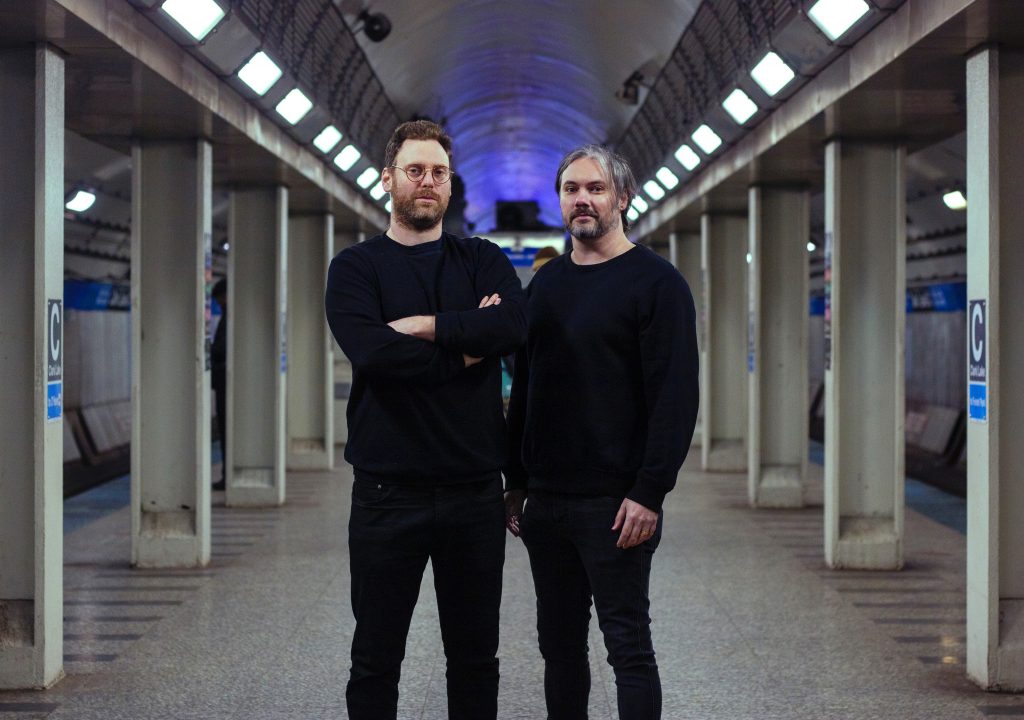 "Seeing our creative department grow so much in the last year alone with amazing talent like Dean and Bruno is a dream come true for us," Peña Plaza and Casal said. "They kicked off strong by jumping in on multiple, culturally-relevant ideas for our clients so quickly. We're also pumped to see them already becoming amazing mentors to our creative teams. Having Dean and Bruno now on board here is an honor in and of itself, and we're excited to see how much further they'll help us take the agency and our clients creatively in the years to come."
At FCB Chicago, where they worked together for five years, Paradise and Mazzotti created multiple campaigns for clients including Getty Images, Glad and Liquid Plumr. There, they also worked on Michelob ULTRA's 2019 Super Bowl campaign, "Sad Robot." Together, they've won over 100 international awards, including multiple Gold awards at every major award show such as The Clio Awards, Cannes Lions, The ONE Show and more. In 2020, they ranked as the 8th Best Creative Directors at The ONE Show. They also won a Black Pencil at D&AD and helped FCB Chicago become Design Agency of the Year for the same prestigious award show.
"To say that I've landed at the agency of my dreams would be an oversimplification of how excited I am to be at GUT," said Paradise. "In the short time we've been here already, we've seen first-hand how an independent agency can put creativity at the forefront of everything they do. Add to that by being surrounded by a bunch of ad nerds who are as passionate, motivated and fearless about advertising as I am, it's a match made in GUT heaven." Mazzotti also added, "I have been following and been inspired by the work of the people here at GUT for a long time, so working at this agency is a dream coming true for me. I'm excited for this opportunity to make cool and relevant work with the amazing team here."
In addition to Paradise and Mazzotti, the agency is also bringing on four new Associate Creative Directors: Miguel Cedeño, who was previously at MullenLowe Delta in Ecuador; McDonald Predelus, who was previously at Havas NY; and creative duo Cara Johnson and Lauren Cooper, who came from McCann NY. GUT is also promoting creative pair Andrew Gonzalez and Willow Ennen, who were both formerly Junior Art Directors and who have now become GUT's newest Art Directors. Together, they've worked on the agency's roster of clients, including Popeyes and Tim Hortons, among others. They also work closely with the agency's team of Creative Directors, all of whom also report to Peña Plaza and Casal.
"To see the creative department growing so much even before the agency turns three in April is incredibly humbling and truly inspiring," said Co-Founders Anselmo Ramos and Gaston Bigio. "Dean and Bruno immediately kicked off by helping us create bold, gutsy ideas for Popeyes in the last few weeks alone, so it'll be exciting to see what they'll be working on next. It's truly remarkable to see how well they work together, as well as with our entire team. And to have them and our group of CDs supported by such a robust group of new gutsy talent like Miguel, McDonald, Cara and Lauren alongside our entire powerhouse creative team is something we only could dream of three years ago. Also, having Andrew and Willow blossom into the incredible creatives they are today, and seeing them have fun while they work on huge projects for our clients, is just icing on the cake. To say it's such an exciting time here is an understatement, and we're eager to see where this team, along with all our Gutsies across the Network, will be taking us in year three of GUT.
Source: GUT Miami