Havas Media Manchester has announced the appointment of James Reddington to the newly created role of Managing Partner.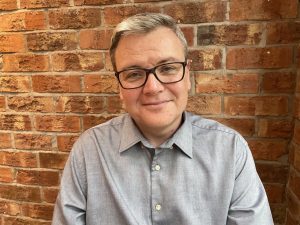 Reddington joins the agency following nearly 24 years at Carat Manchester, where he was Group Business Director, overseeing clients including Barratt Homes, Manchester Airport Group and Greggs.
In his new role, Reddington will provide additional client leadership across the agency's BBC business, ensuring the continued delivery of best-in-class planning and client service.
He will report to Stuart Lunn, Managing Director, Havas Media Manchester, and will lead a team of 12 people.
Stuart Lunn, Managing Director, Havas Media Manchester, said: "James is someone I've known and admired for a long time, who is also very well regarded in the industry. He brings a deep understanding of what it takes to deliver top-class servicing, as well as being a great cultural fit for us as someone who wants to make a meaningful difference to our clients' business, and our own.
"I'm excited to see him join Havas Media Manchester, in what is a further demonstration of our appetite for and commitment to disrupting the media landscape in the region."
James Reddington, new Managing Partner, Havas Media Manchester, said: "The opportunity to help grow Havas Media Manchester and to support on the BBC business is exactly the sort of challenge I was looking for after nearly 24 years in my previous role. 
"We can offer clients the best of both worlds – the agility you'd usually associate with a small agency and the backing of one of the most respected networks in the UK. I can't wait to get started."
Source: Havas Media