VCCP Health has further strengthened its client service team with the appointment of Sarah Verhoeff as Business Director.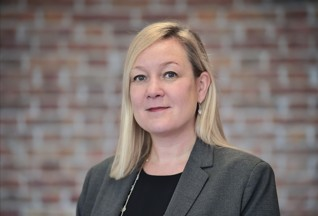 Sarah has over 20 years' of experience in advertising, with a specialisation in the healthcare sector. Originally focused on the strategic alignment of professional and patient communications, Sarah has worked across dozens of therapy areas, via all media channels, and on a global scale.
While Sarah's therapeutic experience is broad — including OTC products, Rx portfolios and medical devices — her main areas of expertise include CNS conditions, respiratory, dermatology, as well as rare disease.
Sarah believes in the power of brands that can only come from the identification of truly unique and actionable insights to drive game-changing creative comms. By bringing the right multi-disciplinary teams together for the challenge at hand, Sarah has a proven track record of consistently delivering engaging, effective and award-winning campaigns for her clients.
Of the appointment, Sarah said: "It already feels like I've found my new home, so I'm very pleased to be part of this impressive team. I look forward to partnering with Beverly and the senior team to ensure we maintain our current trajectory."
Beverley Newbury, Managing Director of VCCP Health, added: "We are delighted to welcome Sarah to our team during this important period of business growth and expansion. Sarah's proven expertise in developing teams and leading global accounts will help us to continue to push boundaries and deliver the best possible work for our clients."
Source: VCCP