Digital experience optimisation (DxO) agency, House of Kaizen, has announced it has rebranded in the UK to Daydot , as it separates from its US business which will retain the House of Kaizen name.
London-based Daydot is an independent digital experience optimisation agency that specialises in driving recurring revenue that unleashes growth for its clients. It is headed by Founder and CEO David Shiell, who was also the CEO and Co-Founder of House of Kaizen.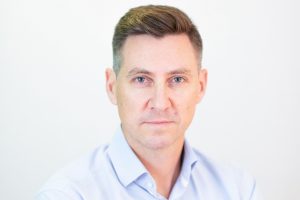 The break from its US colleagues has seen the agency transition to Daydot to ensure it continues to meet the challenges faced by its clients in the fast moving digital and technology space, as well as provide solutions to navigate the changes in consumer sentiment largely driven by COVID-19.
Daydot focuses on employing customer experience optimisation strategies and delivery for ecommerce and subscription brands. The agency looks to deliver clear economic benefits by reducing customer acquisition costs and churn, creating highly engaged, retained customers; thereby maximising customer lifetime value. This is possible through Daydot's in-depth customer research, proven customer experience consultancy frameworks and end-to-end experimentation services. This results in the delivery of transformative customer experiences across the entire customer lifecycle.
Daydot are experts in using audience intelligence to inform strategic vision. They are also masters in metrics and analytics, and focus on the measurement of meaningful business outcomes.
The agency will continue to work with clients across diverse sectors, including: the Wall Street Journal (WSJ), Barron's, Hearst UK, 118 118 Money, Shelter UK, RSPB and BlackBerry Cylance.
David Shiell, the Founder and CEO at Daydot, comments:
"We've never been shy to transition our services as the market requires – sometimes rebranding in support of our repositioning and continued innovation – to ensure we offer best in class services and consultancy to brands. With a 17-year heritage in digital marketing we have iterated through a number of evolutions, including Web Liquid Group, House of Kaizen, ARC Science Programmatic and now – Daydot.
"The new name is a nod to our years of expertise in digital, literally from day dot, and also reflects our promise to discover opportunity, understand our clients' customers, and create digital experiences that unleash growth.
"With Daydot, we've significantly evolved our proposition and services to help our clients harness and conquer the challenges they face, be they rapidly changing consumer attitudes or the ever more complex issue of unifying the digital ecosystem in which they function. By interrogating critical business data and audience insights, coupled with our superior understanding of digital subscriber journeys, ecommerce and customer experience technology, we create and deploy innovative, personalised experiences that align with the business goals of our clients. This ultimately delivers enhanced, sustainable, recurring revenue models within a culture of experimentation.
"By driving acquisition and reducing churn we maximise customer lifetime value to offer big economic benefits for brands across every sector, and not just in the current very challenging marketplace, but over the long term. 
"As masters in commercial metrics and analytics we focus on the outcomes, so clients can clearly see the return on their spend, and gain the insight they need to unleash growth, time and time again.
"The separation from our US colleagues is due to the changing demands of clients in different markets, and the natural evolution of both businesses. We'll continue to work closely with each other where we have shared clients and on future projects as and when needed."
Source: Daydot