TWELVE magazine was initially launched by the Serviceplan Group's House of Communication in Munich in 2015 as an individual annual review for the brand, media and communications industry. Conceived as a coffee-table magazine, it embraces the power of print and offers insights into the inspiring personalities and topics that have defined the past year and showcases the portfolio of Serviceplan Group, Europe's largest partner-managed agency group, in an innovative way.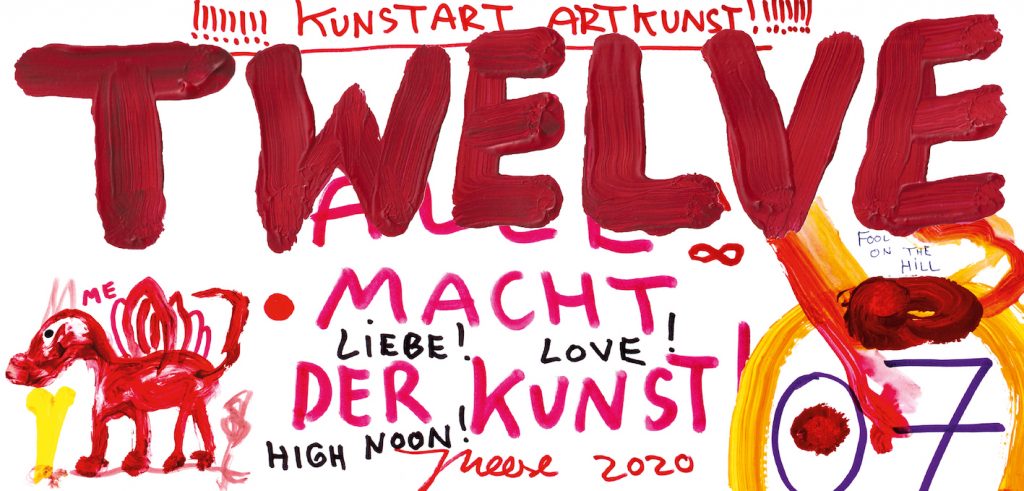 Reflecting the twelve months of a year, each issue comprises twelve chapters on topical matters, curated by prominent external guest authors and experts from the ranks of the Serviceplan Group. The current issue themed "Rethink" includes articles by the chairman of the German Council of Economic Experts, Professor. Lars P. Feld; Facebook's Vice President Central Europe Angelika Gifford; the entrepreneurs Dr. Thomas Strüngmann and Stefan Hipp; Beiersdorf supervisory board member Prof. Manuela Rousseau; brain researcher Prof. Gerald Hüther; and top investor Eileen Burbidge on subjects such as Future Mindset, Leadership, Culture of Innovation, Brand Management, Economic Policy and The New Digital.
Innovative, creative design by Jonathan Meese
With TWELVE's visual concept, the design of the magazine has also ventured into pastures new. Espousing the notion that in the fine arts the creative process starts with a blank canvas and neither style, technique, form nor colour is predetermined, artist Jonathan Meese was given a completely free hand in the design. He was presented with all the texts and photos ready to go but with no guidelines, so that he could design something creatively new.
Jonathan Meese says about his work: "Only art is the future. I have redesigned TWELVE magazine with the ART of love, using the freest possible range of all my resources. Overlaid with the most art-loving painting, TWELVE magazine can become the toy of the future". Internationally famous, Meese embodies the main theme of "Rethink!" like no other artist. As a force for radical change, he has turned the current issue of TWELVE into an extraordinary, exclusive work of art.
Florian Haller, CEO Serviceplan Group, says: "The black swan bequeathed us an unprecedented year beset with challenges in the form of 2020. But like every crisis, the pandemic also contains an opportunity. In its full impact, it forces us to question what we have done in the past and to consider whether it can create something new. We want to encourage and inspire this kind of rethinking in the new issue of TWELVE, through the contributions of our fantastic authors as well as through the unique artwork of Jonathan Meese."
Click here to access the current TWELVE ePaper: https://www.serviceplan.com/en/news/twelve-2021.html
Source: Serviceplan Group