Booking a trip these days can require uber organization, in-depth research and complex logistics. There are hundreds of routes to compare, serviced by multiple providers, with prices and timetables in continuous state of flux. Sometimes we need someone to make our life easier, make it simpler, and that's exactly why Trainline exists. As Europe's leading train and coach app, the leading train booking app in Europe, it collects routes, prices and timetables and makes the purchasing process so simple that you would like everything, absolutely everything, to be as easy.
'The Trainline Effect' is a new multi-channel awareness campaign for the Italian market by international independent creative agency DUDE which will run on national TV networks, on demand, radio, out of home, digital out of home, social and digital channels.
The commercial showcases how Trainline makes booking any trip so easy, that people believe other things in life are just as easy. In 'Date' we see how the sheer ease and simplicity of using the trainline app gives a man a large dose of supreme confidence and a whole load of brazen swagger to approach a girl he has literally just laid eyes on, to ask for a date. Without one second of doubt, she turns him down immediately and he scuttles away with a little touch of wounded pride.
TRAINLINE – The Trainline Effect (Date) – Sub Eng from DUDE on Vimeo.
After easily and simply booking a trip on Trainline in 'Parent', a woman feels empowered to finally admit to her girlfriend that she can't bear another precious Sunday at her parents house, only to discover the dreaded parents are visiting her this week. Both executions close with the endline "If only life were as simple as Trainline".
TRAINLINE – The Trainline Effect (Parents) – Sub Eng from DUDE on Vimeo.
Alessia Coletta, Brand Manager at Trainline said: "Trainline's vision is to build the world's number 1 rail platform, making booking a train simple and immediate. In life, there are things we expect to be laborious but, we're pleasantly surprised when this turns out to be simple and effortless: it causes people to feel inspired to take on other challenges we'd previously viewed as impeding! Ultimately, this campaign aims to turn the Trainline app into a must-have for train travelers in Italy and everywhere in Europe."
"Trainline truly feels magical when you use it for the first time. It is so quick and easy to use that you wish everything else was as simple and seamless as booking your next train trip with Trainline. This effect, what internally we called "The Trainline effect" was the trigger to search for human insights, real situations in which we wished that life was as easy as trainline." comments Curro Piqueras Parra, ECD DUDE London.
Media was by Mediaplus.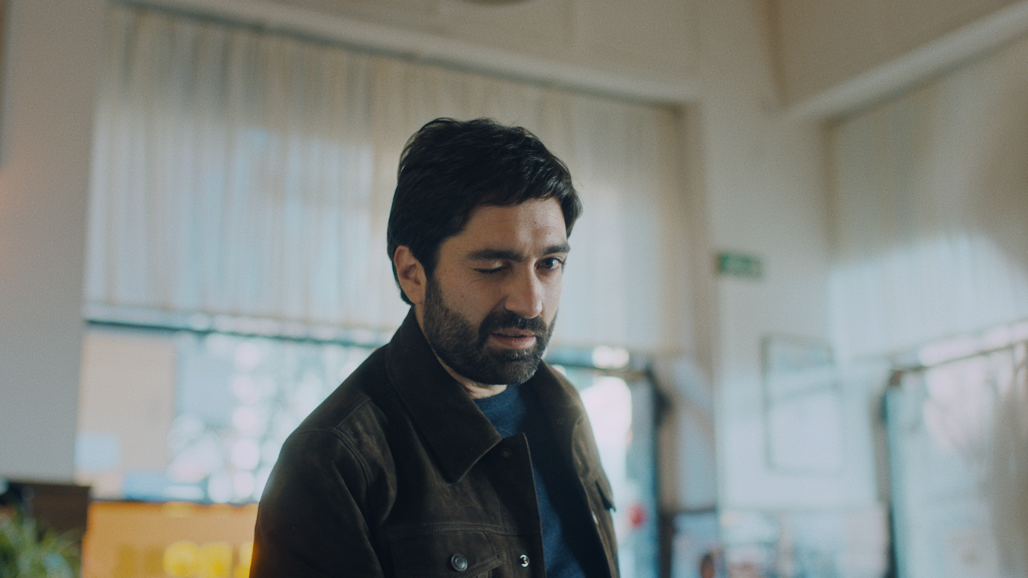 Credits
Trainline
Brand Manager: Alessia Coletta
Head of Global Brand Proposition: Natalie Marques
Global Head of Content: Mariel Reed
Copywriter: Martina Patamia
Head Of Brand Marketing: Eleanor (Elly) Collingwood
VP Brand: Joanne McClintock
Agency – DUDE
Chief Creative Officer & Partner: Livio Basoli & Lorenzo Picchiotti
Executive Creative Director: Curro Piqueras
Senior Copywriter: Sean Cullivan
Senior Copywriter: Marco Bottini
Senior Art Director: Juan Francisco Posada
Art Director: Sara Nazario
Junior Copywriter: Roberta La Porta
Managing Director, London: Francesca Spitali
Account Director: Giulia Borina
Senior Account Manager: Giorgia Livia Pacchiarini
Account Manager: Dimitris Dimitriou
Strategic Planner: Grazia Zucchiatti
TVC Production – DUDE
Film Director: Rafael Lopez Saubidet
Director of Photography: Luca Costantini
Integrated Production Director: Matteo Pecorari
Producer: Valeria Mazzotta
Producer: Camilla Romeo
Head of Physical Production: Simone Raddi
Production Manager: Igor Ignaccolo
Post production Supervisor & Editor: Seba Morando
Motion Designer: Dario Lipani
Post Producer: Valentina Squillace
Color Grading: Giorgia Meacci
Sound: Fullcode
Set Designer: Andrea Faini
Stylist: The Blonde Styling
Hair and makeup artist: Paola Breda
Source: DUDE