An Post, Ireland's national postal service, has launched a magical new creative campaign that demonstrates the importance of sending love to your nearest and dearest this Christmas.
Taking inspiration from the much-loved novel 'The Wonderful Wizard of Oz', the campaign features the iconic Tin Man character, who as the age-old story goes, is in need of some love – he is without a heart and goes in search of one.

Developed by creative agency Folk Wunderman Thompson, Send from the Heart. Send Love sees the Tin Man unable to get into the Christmas spirit. The campaign highlights the joy and connection that can be delivered by sending from the heart and posting a card or parcel this Christmas. The song used on the TVC is by music artist Lyra, called The Magic of Christmas.

Julie Gill, Commercial Marketing Director, Mails and Parcels An Post said: As an island nation Ireland is renowned for staying connected by way of post. Sending a card is such a simple way to tell someone they are loved this Christmas. This campaign captures the impact that sending and receiving a card can have and how special it can make you feel. And Lyra's beautiful voice and lyrics add to the magic."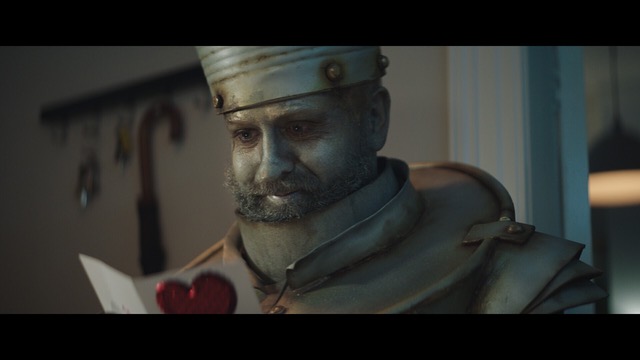 The campaign is live across TV, VOD, Radio, OOH, Social & Retail.
CREDITS
Folk Wunderman Thompson
Creative Partner: Karl Waters
Creative Director: Keith Lawlor
Senior Art Director: Conor Swanton
Copywriter: Stephen Kelly
Strategic Planning Director: Tara Finnegan
Senior Strategic Planner: Derwin Myers
Business Director: Conor Thompson
Account Manager: Emily Hull
Broadcast Director: Michael Cullen
Social and Content Director: Vivian Huynh
Managing Director: Enda Kelly
An Post
Commercial Marketing Director: Julie Gill
Marketing communications Lead: Richard Miley
Marketing Communications & Content Lead: Joanne Farnon
Marketing Specialists: Ruth Gill & Amy Cavanagh
Marketing Executive: Brian McCarthy
Director
Jesper Ericstam

Production company
Social Club
Source: Folk Wunderman Thompson