Global creative studio, FutureDeluxe has appointed Jo Webb as its Chief People Officer.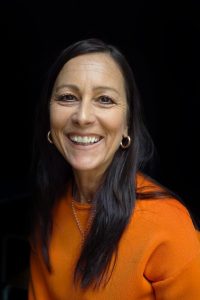 Jo's focus will be on continuing to build the company's culture and people capabilities, and driving sustainable growth across its current studio locations in London, LA and Sydney and into new global territories.
Founded by Andrew Jones and James Callahan, FutureDeluxe is a global experimental creative studio focused on crafting aspirational content for future-facing brands. Clients include Apple, Microsoft, Converse, Sony Playstation, Sonos and Nike.
As well as having a strong generalist HR background, Jo has in-depth experience in talent acquisition and workplace culture, having run her own consultancy, Culture Co, since 2016. Before setting up her business, she was on the Executive teams of leading global businesses which included European HR Director for The Marketing Store and prior to this, 4 years as HR Director with AKQA. Jo has also held roles at L'Oreal and The Walt Disney Company.
FutureDeluxe and its founders are well known to Jo. She has been instrumental over the past 10 years in helping the studio define and build the culture through her consultancy. Her full time appointment follows QPE's recent investment in the business which has enabled the celebrated studio to spread its wings globally. The creation of the Chief People Officer role is significant for FutureDeluxe, not only to help grow its Future family of artists, directors and producers but also demonstrating the importance of their happiness and growth.
On Jo's joining the team, Andrew Jones, Chief Creative Officer, Founder said, 
"We have been working with Jo for a number of years as a consultant, she brings with her a vast amount of industry knowledge and has been instrumental in driving and building the foundations to our unique culture at FutureDeluxe.
Her passion for people, culture and creating the future work space is second to none. I'm genuinely excited to appoint Jo as our part of our global leadership team and together build further on our Future Family."
Jo Webb added, 
"I'm delighted to be joining FutureDeluxe at such an exciting stage of its evolution. Their reputation for outstanding creative work already speaks for itself and there's now a real opportunity to further build on their culture of autonomy, flexibility and experimentation, helping them become recognised globally as not just a great place to work but a place to make a difference – creating a future that improves the lives of all the communities that FD serves"
Jo Webb commences her role immediately.  She will report into Andrew Jones and James Callaghan.
Source: FutureDeluxe