MRM UK announced today that John Treacy has joined as Executive Creative Director.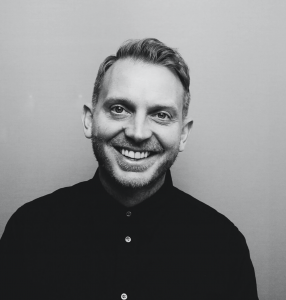 Commenting on this appointment Nicky Bullard, recently promoted to Chairwoman, MRM Europe in addition to her ongoing role as Chairwoman and Chief Creative Officer MRM UK,  said, "What a way to start 2021, off the back of being the most awarded UK agency at the DMAs, we snag JT, one of the best  and most awarded creative leaders in our space."
Treacy joins after 6 years of creative leadership at Proximity, where he led the agency to nearly 200 award wins including a Cannes Gold Creative Effectiveness Lion for The Economist. Prior to his role atProximity, Treacy was one of the founding partners and ECD of Elvis for 10 years.
Chris Pearce, CEO, MRM  UK, added, "With John Treacy on board we are turbo charging our creative offering and can look forward to everything 2021 throws at us with even more confidence – we are thrilled to have him." 
Treacy added, "It didn't take long working with Nicky and her fabulous team at MRM to realise I'd found a real home. It's a pleasure to be joining a network and a team of people that truly appreciate the value of creativity and I know with the exciting projects we already have in the pipeline, we are going to smash 2021."
Source: McCann