Creative agency, Joint today unveiled a new integrated campaign to launch premium rental experience brand, Quintain Living.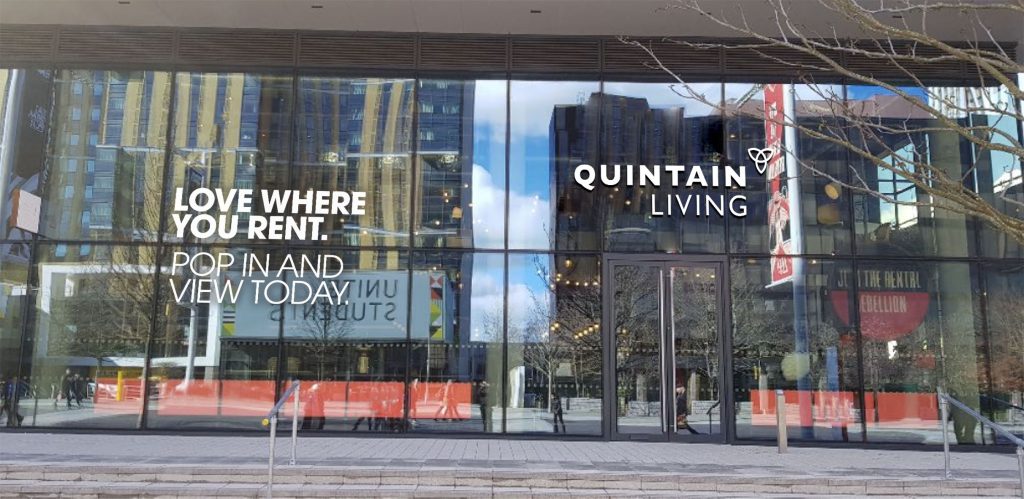 'Love Where You Rent' is the debut creative by Joint which launches in parallel with their rebrand of Quintain Living, formerly known as Tipi. The brand is now aligned with its parent company Quintain, the award-winning developer behind Wembley Park.
The campaign spans digital, social and out-of-home channels and showcases the premium experience offered by Quintain Living as an enviable lifestyle choice, solving the problems many renters face in London today.
The campaign photography heroes stylish apartments from New York loft style to Scandinavian chic and encourages Londoners to love where they rent, made easy by their completely hassle free process with no deposit to pay and no hidden fees.
The campaign showcases the premium and stylish rental experience in Wembley Park with roof terraces, landscaped gardens, cinema rooms, gyms in your building, flexible work from home and social spaces, and even a 24 hour concierge – all included in your rent.
Sarah Tinsley, Marketing Director at Quintain Living said: "Quintain Living is a rental experience like no other, and we were thrilled to work with Joint London on such a creative campaign to showcase our offering. Joint understood our ethos from the very beginning, and we're thrilled that the campaign reflects us as a lifestyle choice to prospective renters."
As well as creating the launch campaign, Joint London has also designed a complete 'inside-out' refresh of the branding and signage throughout Wembley Park, a new website, app for residents and uniforms and merchandise for staff.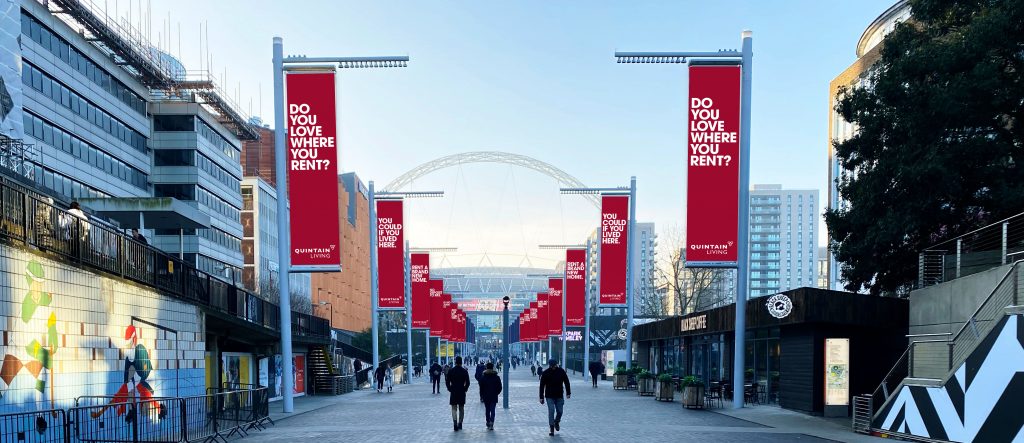 Damon Collins, a Founder at Joint said: "This is one of the most comprehensive customer experience projects Joint has ever undertaken. Quintain Living pride themselves on the thought and attention to detail that goes into their product and it's something we were keen to convey in the campaign. This brand launch is especially satisfying given the hurdles we faced this year with Covid-19 and we are thrilled to see the result of our collaboration."
Source: Joint London